"Lads are nearly detesting playing intercounty football"
January 09, 2018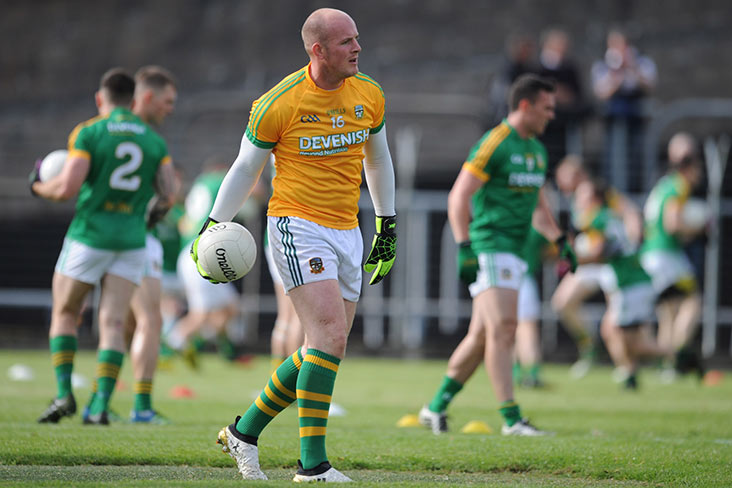 Meath's Joe Sheridan
Former Meath footballer Joe Sheridan says that the demands on intercounty players have got way out of hand.
Substitute netminder Sheridan surprisingly retired from Royal County duty before Christmas, having first pulled on the county colours in 2002. After such a long and eventful career at the highest level, that saw him represent his county both in attack and between the posts, he is well placed to judge the pressures being exerted on players:
"Lads are nearly detesting playing intercounty football," the Seneschalstown clubman declared on LMFM Radio. "It might be a strong word but you're playing and training the whole time, you're taking a lot of time out of your own life.
"It's coming to a point where you're saying, 'Do I really want to do it?' 
"When I started off, no lad would ever leave the Meath squad. It was unheard of. If you bought in, the only reason you left was if you were dropped. These days, lads have different commitments. That's just the way life has gone. 
"You can't begrudge a lad for going and doing these things because they have to look at their life experiences and life outside of football.
"When we started off, we probably got caught up in the bubble. For me, that was a downfall. I probably concentrated on football too much rather than my own career and stuff outside of football. But, look, I'd never regret a minute I was in there."
Most Read Stories