Performance pleases McEntee
January 08, 2018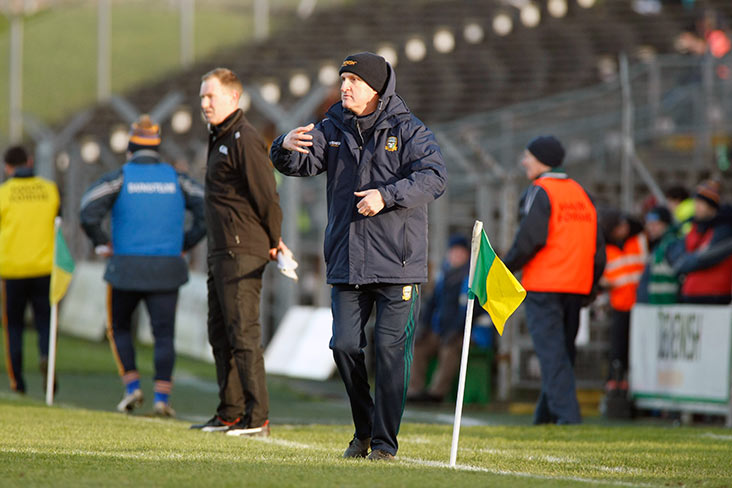 Meath manager Andy McEntee
Andy McEntee took encouragement from Meath's performance against Wicklow in the O'Byrne Cup.
The Royals romped to a 4-19 to 0-13 victory to set up a semi-final meeting with Longford next Sunday.
"It is still a bit early yet, but I thought the appetite from everybody was good, thought the physicality was good, work-rate was good," the Meath manager told the Irish Independent.
"A lot of the new faces that hadn't put on a Meath shirt before, certainly not at senior level, I thought they applied themselves well."
While admitting that 2017 was a disappointing year for Meath, McEntee noted how they were close to achieving promotion to Division 1 of the Allianz League and only lost by a point to Donegal in the championship.
"I think everybody was disappointed, but the truth is it wouldn't have taken an awful lot more for it to have a good year," he continued.
"Another point in the league would have had us in Division 1, another point against Donegal here (in Navan), we would have got into the next round of the qualifiers. I think that would have been a good year..
"We didn't get to where we wanted to be, but we are not a million miles away. it's 50-50 I suppose, whether it was successful or not."
Most Read Stories