'Abuse of referees must stop'
December 15, 2017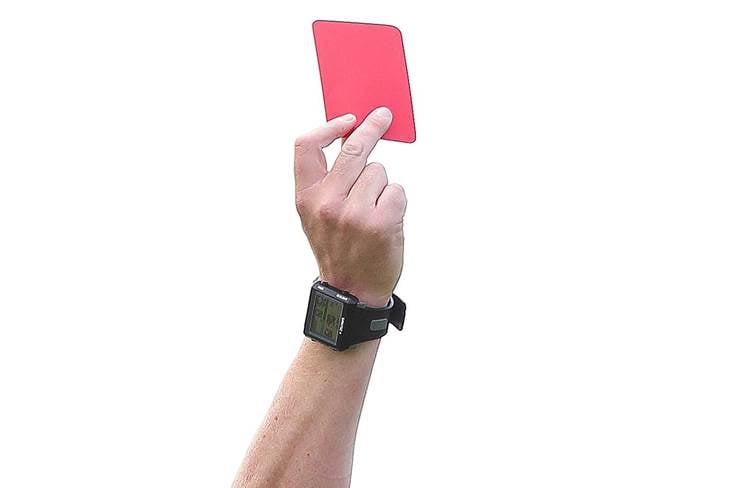 The dreaded red card.
The abuse of match officials must stop or games could be cancelled according to Leitrim GAA chairman Terence Boyle.
Speaking at last Monday night's county convention, Boyle highlighted the need for new referees in the county, where canvassing for more officials is being hampered by the abuse that those already overseeing games are receiving.
Boyle says in his report that there is a constant need for new referees, but he added that the probability of attracting new referees were slim given the abuse received during games.
"We are constantly looking for new referees but how can we encourage anyone to take up refereeing when they see the abuse our referees have to endure week in, week out, it is a thankless job and regardless what they do they are wrong in someone's eyes," said Boyle.
"We all have a role in promoting referees the first major step is to show our referees a little respect, we can definitely take an example from other codes. Some of the behaviour I have witnessed this year against referees is an absolute disgrace and clubs should be ashamed of the behaviour of their supporters.
"We, in the county board, are not without blame for not dealing with these indiscretions but I can assure you that having reviewed the year this type of behaviour towards referees will not be tolerated going forward.
"We will be hitting the offending club where it hurts as our clubs are responsible for their supporters. If this rot isn't stamped out, we will have no one to ref our games."
Most Read Stories