'Laois 4 Sam' appears in the snow at O'Moore Park
March 04, 2018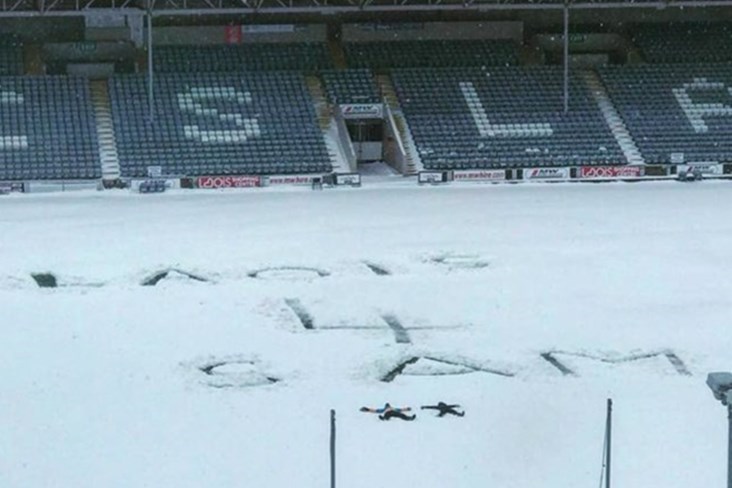 Cousins Patrick Ryan and Soyna Ryan makes some snow angels after their fine work at O'Moore Park in Portlaoise. Credit: @GAAonReddit
Two Laois supporters spent three hours inscribing 'Laois 4 Sam' into the snow on the O'Moore Park pitch a couple of days ago.
Cousins Patrick Ryan and Soyna Ryan used nothing but a kitchen brush and dust pan to create the huge image. They were directed from the fifth floor of one of the apartments overlooking the Portlaoise pitch by Patrick's girlfriend Agnes Vilande. 
"It took three hours to do and we were going as fast as we could," Patrick told Laois Today.
"Agnes was directing it all from the fifth floor. We're very dedicated Laois supporters and we just hope the hurlers don't get disappointed that we didn't do 'Laois 4 Liam!
"The whole thing nearly killed us - but it was some craic!"
The cousins added a couple of snow angels beneath their masterpiece, which beats any of 'Mayo 4 Sam' slogans we've seen hands down.
Most Read Stories