"It's never a flood that comes our way" - AFL talent scout
December 12, 2017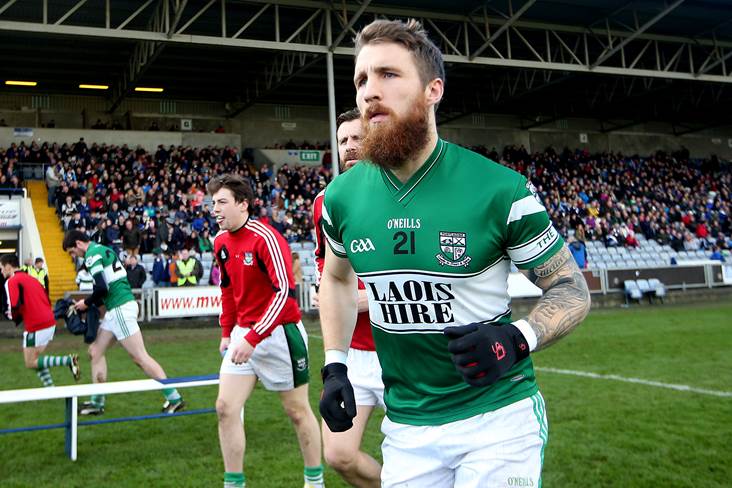 Zach Tuohy takes to the field for Portlaoise.
©INPHO/James Crombie.
The AFL insists the talent drain from the GAA to Australia is minimal.
Fears that the best GAA talent is being lured Down Under refuse to go away. There are twelve GAA players on the books of AFL clubs at present, while 52 have agreed professional terms in the past 25 years, but AFL national and international talent manager Kevin Sheehan believes these numbers are very small:
"It's not surprising the level of player playing Gaelic football, it's elite. You even see it at International Rules level, they can match the best in Australia as they did last month. They're pretty elite," he told The Irish Independent.
"But there'll only ever be an odd one. It's never a flood that comes our way. There's been an average of one-and-a-half to two, and one comes back so it fits in that space, it's not a case of pillaging the boys that are talented. David Clifford, for instance, doesn't appear to want it and that's fine.
"We've seen that over many years. From where we come, we appreciate the legacy of Jim Stynes to come out when he made that decision 30 years ago and become a legend of our game and contribute massively to our community. And we think, in fairness to what he did and achieved, that we should continue and give a small number of young fellas an opportunity to see if they want to progress their career.
"Zach Tuohy is a star, one of the best 40 or 50 players in the game, and Pearce Hanley at his best is in that bracket as well. The other ten are boys. Conor McKenna has emerged as a very good player for Essendon, the other boys are trying to make their way."
Most Read Stories