Kilkenny in rates battle
December 08, 2017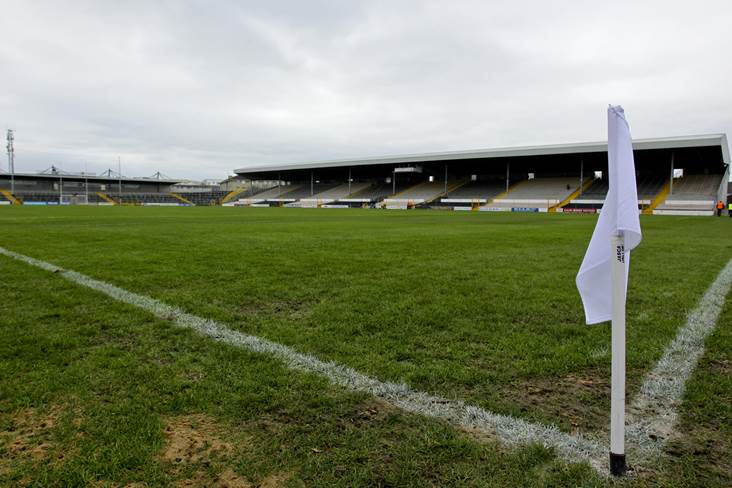 A general view of the Nowlan Park pitch before the Allianz HL clash between Kilkenny and Waterford.
©INPHO/Ken Sutton.
Nowlan Park, Kilkenny has become a battle ground between the GAA and the local council.
An assessment of the rates that should be paid on the venue, which has the largest seating capacity of any stadium in Leinster outside of Croke Park, has been met with disdain by the Kilkenny County Board who feel that the amount suggested is exorbitant.
The Kilkenny People reports that the county board are ready to launch an appeal against the assessment as it feels that not only would the GAA suffer, but the local community as well.
Were Kilkenny to pay the fees suggested then it could put paid to the grounds hosting big events like major games and concerts.
In his report to the county convention which will be held on Monday night, county board secretary Jimmy Walsh stated that the rates assessment were unbelievable.
"A dark shadow has been cast over the long term liquidity of the accounts with the new valuation figures for county grounds, based mainly on seating capacity," writes Walsh.
"With spectator comfort being a driver in Nowlan Park, the new rates will be draconian if implemented. Currently two separate areas are being pursued to seek a change; to get relief under the 2001 Valuation Act and to lodge an appeal with the tribunial that commences dealing with appeals in January.
"If both fail it could affect seeking big games and the occasional concert."
Most Read Stories