Shefflin: playing inter-county is still enjoyable
November 24, 2017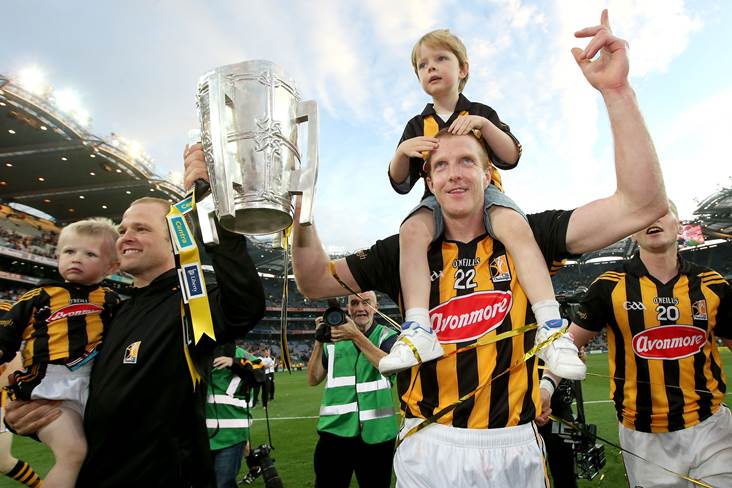 Kilkenny's Henry Shefflin celebrates with his son Henry and The Liam McCarthy Cup.
©INPHO/Ryan Byrne.
Henry Shefflin doesn't subscribe to the view that the fun has gone out of playing inter-county GAA.
Shefflin, who retired in 2015 after winning a record 10 All-Ireland medals with Kilkenny, admitted in RTÉ producer Paul Byrnes' new book At the END of the day: "I miss the craic and the dressing room banter. You hear people these days saying there's no fun anymore, it's all got so serious. I don't agree. There's plenty of fun, you make your own fun.
"That's what I really miss. I miss the big days too. I miss the competitiveness of going into training and pushing myself and having someone pushing me along.
"As time goes on, I think more about my career and the great days I've had, be it with club or county. I often think did we actually do that? We felt we were just lads heading in and playing a game we loved.
"So as time goes on I just think of the great experiences we had, the places we visited, the stories we told and the fun we had along the way."
Most Read Stories