Turning pro would see game lose "community spirit" - Canning
December 16, 2017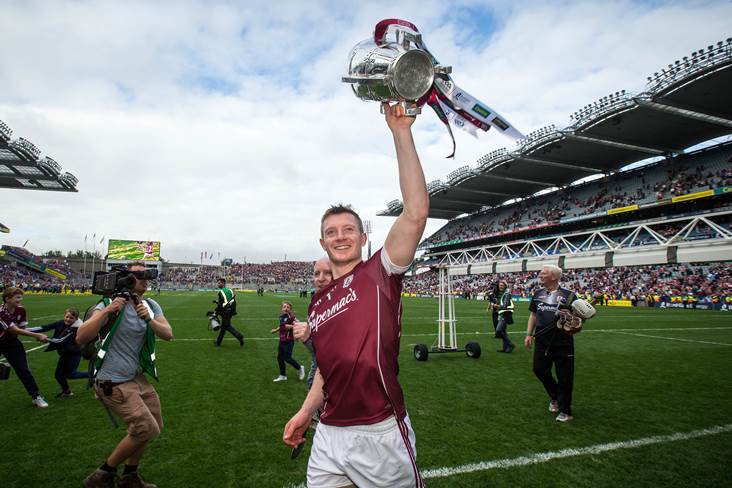 Galway's Joe Canning celebrates with the Liam MacCarthy Cup.
©INPHO/Cathal Noonan.
Galway star Joe Canning says he would love to play hurling as a professional but reckons it would see the game lose its "community spirit".
Speaking in a candid interview on the Late Late Show last night, Canning, who won his first All-Ireland SHC title in September, stated that he wouldn't change the game and also made a point to highlight that it doesn't "define" him either.
"I don't see hurling as my first thing. I see myself as a family person and that's what my family see me as. They see me as Joseph more so than Joe," said the Portumna man.
"Hurling doesn't define who I am. I feel uncomfortable when they call me 'Joe Canning the hurler'. I'm an amateur at the end of the day."
He added: "I'd love to be professional, definitely, 100%. I'd love to do it every day... but that's just the way it is.
"To be honest I wouldn't change it. I wouldn't like to see it going down that road because it would lose of our heritage in Ireland especially. It wouldn't sit right with me. It would lose the community spirit."
Most Read Stories