Opinion: Pairc Ui Chaoimh should be opened but the FAI has a lot to answer for
July 24, 2018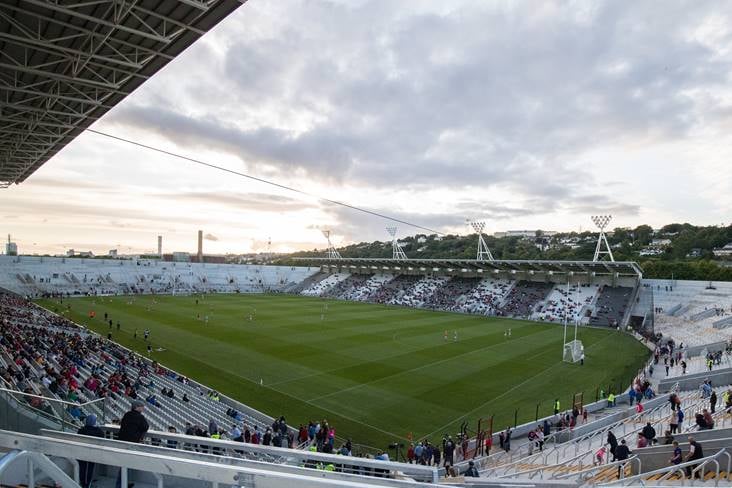 The newly redeveloped Pairc Ui Chaoimh
by Alan Clynch
The furore regarding the Liam Miller Tribute match is being aimed solely at the door of the GAA at present and there is no doubt that the folk in Croke Park have not handled the issue well.
The story first broke late last week when chairman of the charity match organising committee Michael O'Flynn revealed that a request to host the match in Pairc Ui Chaoimh was turned down by Cork County Board. The Rebels were open to the idea but said their hands were tied by GAA rules.
The game is scheduled for Turners Cross and the 7,000 tickets were sold out in minutes, while the 45,000 capacity Pairc Ui Chaoimh is out of bounds.
The story broke on Thursday morning and it was Friday evening before the GAA broke their silence on the matter after two days of heavy criticism. That statement was not well received as the GAA said they were bound by the rules of Congress.
Less than 24 hours later, with the criticism of the association reaching boiling point, the GAA issued a second press release in which they said they would meet with the match organisers.
In the meantime, the GAA hierarchy has been called 'Dinosaurs' by former Rep of Ireland international Damien Duff.
I've yet to speak to a GAA person who has a problem with the game going ahead in Pairc Ui Chaoimh. It's not an official soccer game but rather a charity event. The causes that the game looks to benefit - charities and the family of a young man taken in his prime by a terrible disease - are worthy of all our support.
The GAA is a brilliant organisation, arguably the greatest volunteer association in world sport. It's not perfect but some of the criticism aimed at it in the last number of days has been hard to take.
Some people don't like the GAA, and that's fine, but prejudices have been bubbling over since last Thursday.
It's not the GAA's fault that the professional sport of soccer, which is governed by the multi-million Euro revenue generating FAI, does not have a stadium of note outside of the Aviva Stadium. Even then, the FAI controls the Aviva Stadium in a 50:50 partnership with the IRFU and it will return to sole IRFU ownership later this century.
Domestic soccer in Ireland has been a laughing stock for the last couple of weeks with players striking as their clubs failed to pay their wages in Bray and Limerick.
Hopefully the Liam Miller Tribute Game will go ahead in Pairc Ui Chaoimh but in the meantime soccer folk should start asking a few questions about the ramshackle stadiums they call their own and the role the FAI has played in that situation before they continue kicking the GAA.
Most Read Stories