Fermanagh referees spat at and abused
December 12, 2017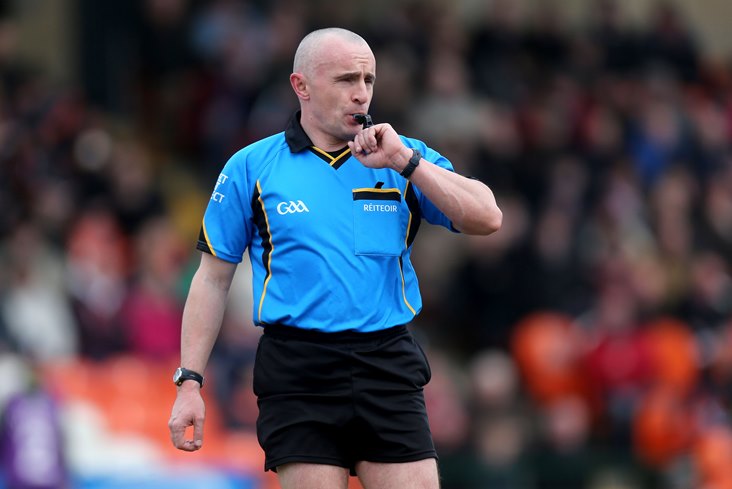 Martin Higgins on whistle duty
Fermanagh referees chief Martin Higgins has revealed that a new recruit to refereeing was spat at in the aftermath of a game this year.
In his report to Convention last night, the Referee's Secretary said that another, more experienced referee had to leave the field after being verbally abused during a senior league game and has since quit refereeing.
According to The Irish News, Higgins - who spent eleven years on the National Referees Panel - also reported instances of referees being verbally abused by individuals who were qualified referees themselves!
"Some club officials and managers need to take a hard look at how they conduct themselves on the sideline. I witnessed some unbelievable abuse directed at some of our less experienced referees in some underage games this year.
"There have also been at least two cases that I have been made aware of where qualified referees  think that it is acceptable to verbally abuse another referee.
"Despite a high-profile campaign to recruit new referees in the early part of the year, we only managed to secure four new referee recruits to our Foundation Course. Most current players who are approaching the end of their careers will not consider taking up the whistle due to the current level of abuse. The situation is only going to change when those reported are dealt with according to the Official Guide and the suspensions set down are actually served".
Most Read Stories