Five-in-a-row not in Cooper's thoughts
May 17, 2019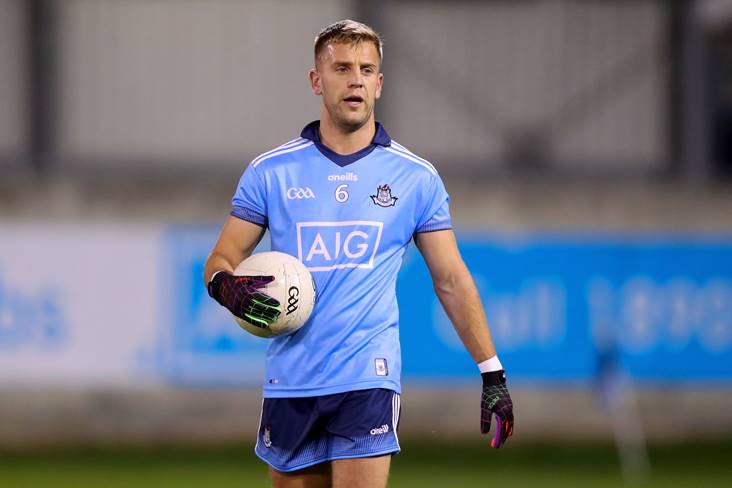 Dublin's Jonny Cooper. ©INPHO/Tommy Dickson.
Jonny Cooper says he has "no interest" in talk of Dublin achieving the five-in-a-row this year.
Cooper feels Dublin players and supporters may have gotten ahead of themselves when they suffered a shock All-Ireland semi-final loss to Donegal in 2014, and doesn't want that to happen again.
"I just have no interest in it, to be honest with you," the five-time All-Ireland winner told the Irish Daily Star at the launch of AIG's new #EffortIsEqual campaign.
"Do people talk about it? Yeah, it gets everywhere. What's worked for me ever since I came on is just focusing on what's immediately and directly in front of me at the time. And if I have gone that way, it's gone the wrong way for me - Donegal being a highlight a few years ago.
"We got caught and deservedly so because we as players didn't ask ourselves enough questions as to what could happen that day, what may happen, and the result went deservedly that way.
"I just think that ability to focus on the immediate and the task in hand, as opposed to anything else, any other side conversations, it's obviously a tricky balance and a thing to manage, but it's something that is profitable if you're able to do it.
"I guess that was my learning from that time, just to focus as best I can on me and what's in front of me, as opposed to something that I can't control."
Most Read Stories