"There's no doubt Bernard still has the quality"
December 21, 2017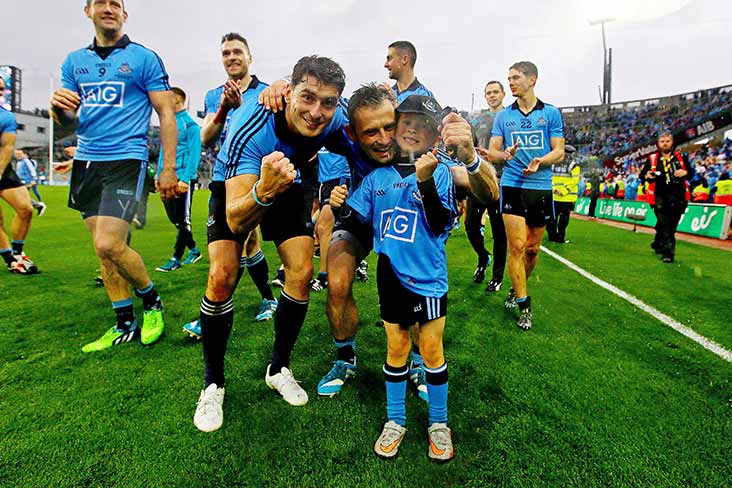 Dublin's Bernard Brogan, Alan Brogan and Alan's son Jamie celebrate after the All Ireland win over Kerry.
Alan Brogan says he sees no reason why his brother Bernard shouldn't have committed to the Dublin set-up for another year.
Bernard confirmed last month that he would be available to the capital men for a 12th season, having helped them to a third successive All-Ireland SFC victory in September, and Alan says his sibling and fellow veterans will be keen to get the most out of the remaining years in their Dublin careers.
"If he has the time, and feels he has, why not? He's 34 in April, and you look at the impact Andy Moran had in Mayo, and there's no doubt Bernard still has the quality. You're retired long enough, so it's great he still has the desire to go back," Brogan told The Irish Times. 
"You see players now like Con O'Callaghan, at 21, I've never seen a player with such physicality at that age.
"It's the younger guys driving it now, but when the likes of Bernard, Stephen Cluxton, Paul Flynn, Diarmuid Connolly all retire, that will be a lot of experience gone, it will be hard to replace, so I think they're going to try get all they can out of it."
Most Read Stories