'We're not that far ahead'
December 02, 2017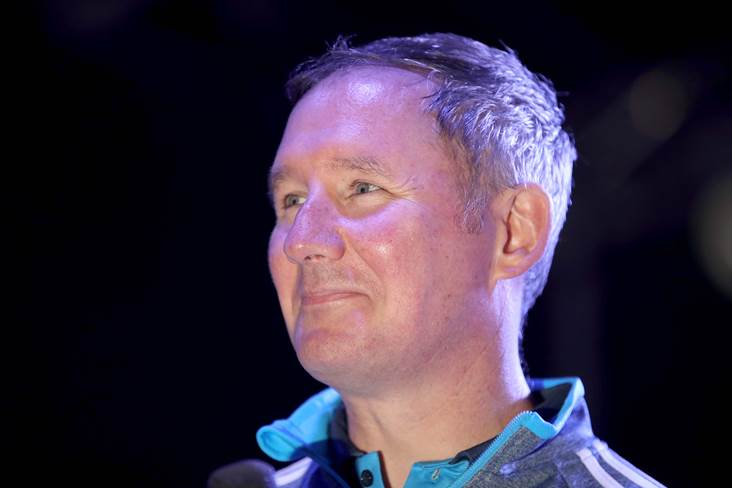 Dublin manager Jim Gavin.
©INPHO/Bryan Keane.
Jim Gavin has dismissed the notion that Dublin are miles ahead of everyone else.
The Dubs completed a three-in-a-row of All-Ireland SFC titles this year, with only Mayo providing them with a serious test in the final.
But in an interview with Countrywide on RTE Radio 1 this morning, Gavin said: "I don't think we're that far ahead.
"You just take a look at our results - in the Leinster final, Kildare were very close in one or two scores that they didn't get. In the All-Ireland final, we win by the bounce of a ball against a fantastic Mayo team.
"We're not that far ahead. You're never that far ahead, and if teams lose they're not that far behind where people perceive them to be. We're just enjoying this particular moment, next year is a completely different year and we'll take that when it comes."
The Dublin manager also explained why he doesn't celebrate after important wins.
"I'm excited for the players - I'm there to serve them," he continued.
"Myself, my management team, my backroom team - I'm really lucky to have some great people there and they're all there to help the players to be their very best. After the game, it is all about the players. It's not about me."
Most Read Stories