Hard border would be a 'disaster' for GAA, says Horan
April 12, 2019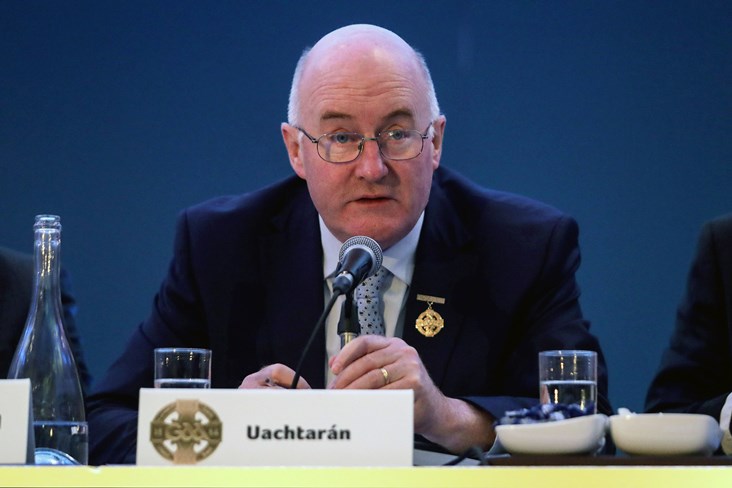 GAA President John Horan during 2019 Congress
John Horan acknowledges that a return to border checkpoints would be bad for the GAA.
However, he has stopped short of saying the Association would publicly support a border poll.
"We look upon ourselves as a 32-county organisation, so I think it's pretty clear where the GAA would stand if such a poll came," the GAA president told the Irish News at the opening of Limavady Wolfhounds' new gym in Derry yesterday.
"It's somewhat speculative (with the continued uncertainty surrounding Brexit), there's not even a hint of date or timing or anything like that, so we just need to wait and see what happens."
On the possible return of border checkpoints, Horan said: "Even if you take myself coming up here. I was able to sit in the car and say, 'right, that's the length of time I am driving and I will get there', because there are no road blocks or checkpoints coming up the road.
"There's no point us exercising energy on this at the moment. For the very good reason, I was listening to it on the radio coming up, nobody knows what is going to happen.
"So we will just have to wait and see. It would be a disaster to have to revert back to what went on before, but we will exert as much influence as we can. At the same time, I think it's ultimately above us, in a way."
Most Read Stories