Family will dictate Moran's Mayo future
July 16, 2018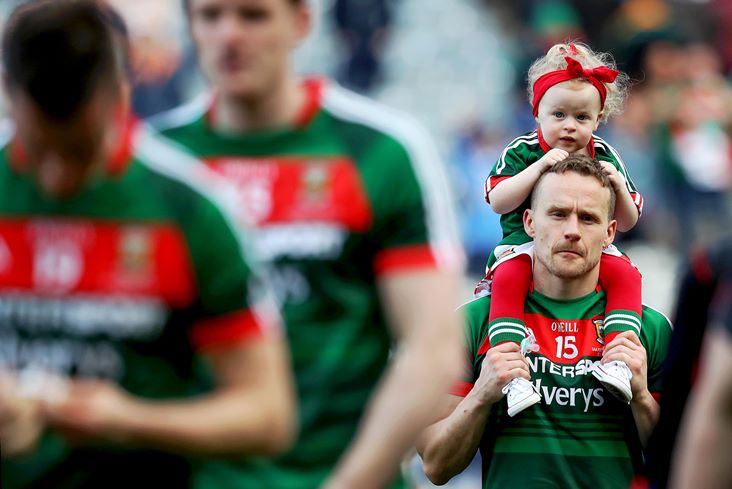 Mayo's Andy Moran with his daughter Charlotte at the end of the 2017 All-Ireland SFC final
Andy Moran says family commitments, and not fitness, will determine whether he will return to the Mayo fold in 2019.
The reigning Footballer of the Year has two young children now and they will be foremost in his mind when he eventually makes a decision.
"It's the whole second child syndrome that will dictate what I'm going to do," the Ballaghadereen man said in an interview with Midwest Radio.
"We have a little girl, Charlotte, which was easy when you look back on it. But when you throw in a second one and he's six-months-old and he needs your attention... what we're going to do now is we're going to go away for a few weeks and reflect on it, enjoy the summer and see what happens.
"If Stephen Rochford comes back and says we need you to do this, this and this, then we'll decide.
"There's no doubt about it, I'm coming to the end of my career at some stage. I was looking forward to being a part of the Super 8s and I was excited about three games in the three weeks.
"Football is just a game. You go into it and you take every game on its merits and you try to win the game. In the championship, we struggled a tiny bit so we probably just need to reflect and go back and adjust a few things."
Most Read Stories