Backdoor allowing Mayo to regroup, says Brady
June 22, 2018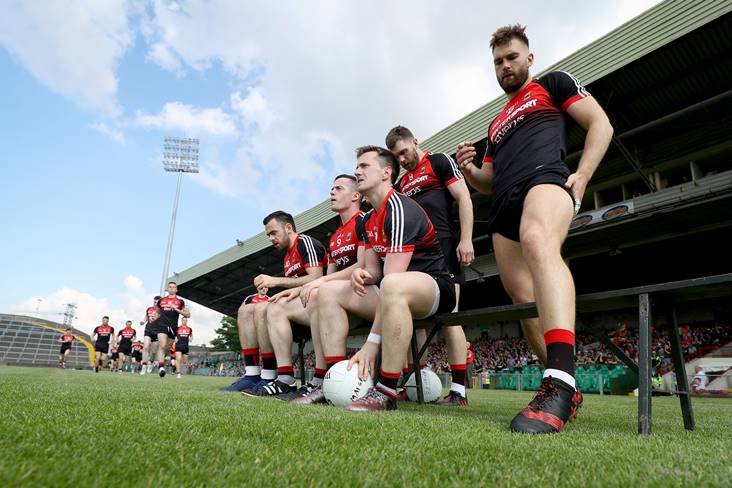 Mayo players pose for a team photograph.
©INPHO/Oisin Keniry.
David Brady feels the All-Ireland qualifiers isn't the worst place for Mayo to be right now.
Since losing to Galway in their Connacht SFC quarter-final last month, Stephen Rochford's men have easily accounted for Limerick and will be expected to progress further in the backdoor series at Tipperary's expense tomorrow evening. Former Aussie Rules player Cian Hanley and James Durcan both made their full championship debuts against Limerick, something Brady believes wouldn't have happened if they were still in the Connacht SFC.
"Mayo weren't in a good place going into such a competitive game against Galway with the amount of question marks over the amount of game time which certain players had under their belts and whether injuries had cleared up. It wasn't going to be a full deck," the former midfielder told the Irish Independent.
"I'm not saying the backdoor suits them, but it's what Mayo needed because you would have had a different complexion if you were lining out in a Connacht final.
"I don't believe there would have been that same freedom to give players opportunities or give players game time if you were still in competitive mode. You're playing teams that you know on a given day you should be better than."
Follow our match tracker for a bumper weekend of action including three provincial finals and eight qualifier games from the All-Ireland football championship.
Most Read Stories