MacNiallais pays tribute to his close friend, Micheál
February 19, 2019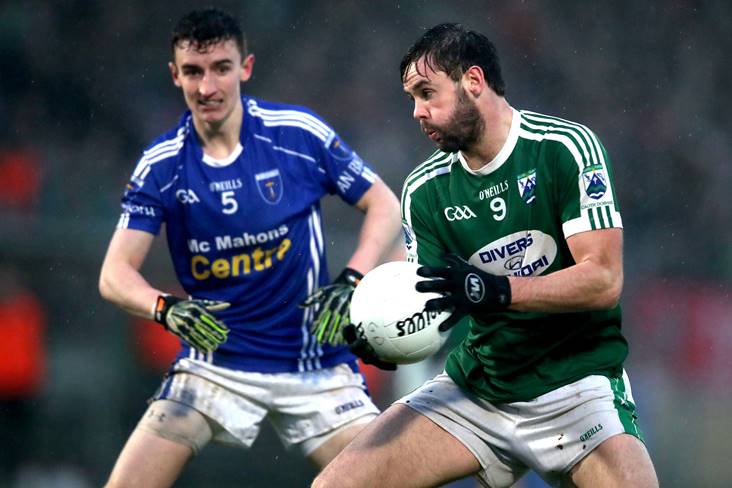 Scotstown's Jack McDevitt and Odhran MacNiallais of Gweedore. ©INPHO/Bryan Keane.
Odhrán MacNiallais has paid a heartfelt tribute to his close friend Micheál Roarty, who passed away in January.
Gaoth Dobhair clubman Micheál was one of four local young men who tragically lost their lives in a car accident at Gortahork last month and – confirming that he's taking some time out from football following Sunday's All-Ireland semi-final loss to Corofin – MacNiallais told The Belfast Telegraph:
"It's been heart-breaking really. It puts football to the back of your mind really for the last few weeks. It really shows you what is important in life and it's your family, your friends. Football, yeah it gives you a lift and it is enjoyable and all, but at the end of the day Micheál was a very, very close friend of mine and you never, ever expect something like that to happen.
Micheál Roarty lost his life tragically along with three other young men in a car accident at Gortahork last month
"It's just heart-breaking for the family and everyone close to him. I just don't know how… your heart goes out to them. Football means a lot to everyone in that dressing room. It is a massive part of our lives. It takes up most of our lives but at the end of the day it is not everything. You kind of take it all for granted and life for granted.
"Micheál was only 24 years of age and a great footballer. He would have been involved with this group too only he couldn't give the commitment, he was too fond of the partying. That's a real loss, whereas that defeat is just football."
Most Read Stories