Kelly focused on his own charges
April 13, 2018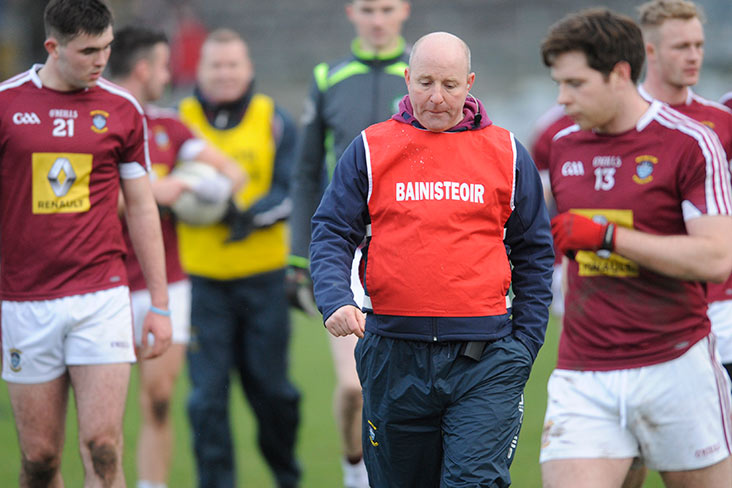 Westmeath manager Colin Kelly
Westmeath manager Colin Kelly feels there is little point on dwelling on Dublin's dominance in Leinster.
The Dubs have dominated the provincial scene for over a decade now. Westmeath were one of the many counties to suffer their wrath in Leinster finals on two occasions.
However, Kelly stressed to the Westmeath Topic that you just have to concentrate on getting your own house in order and not worry about others.
The Midlanders take on the winners of Laois and Wexford in the quarterfinal and are on the other side of the draw from Dublin.
But for Kelly, it is all about preparing his own team for the year ahead.
"The Dublin argument is there for everyone, but they are resourced better than any other county - commercially, professionally… Everything about them would suggest that counties like Westmeath, Longford and Louth for example; cannot live up to that standard in terms of resources, but you have to do the best with what you have. There's no point in whinging," said Kelly.
He added: "I don't see it as a lack of interest and a fall-off because of Dublin. If it's managed in the proper, inter-county football can be attractive and a good proposition to play in.
"But if not and it's managed poorly, where you have managers chasing five, six or seven collective sessions a week - gym sessions in the morning and pool sessions in the evening - it becomes very difficult for players to have an outside life; to have relationships to have a career - other than on the football field."
Most Read Stories