Cody could have taken easy way out - DJ
July 17, 2018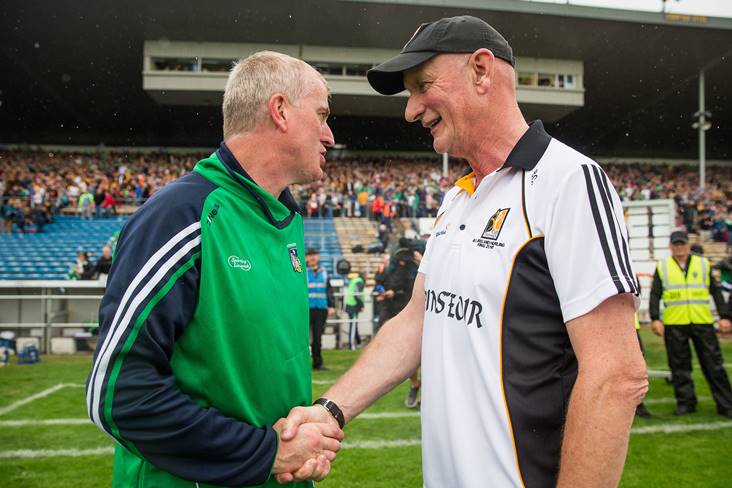 Limerick manager John Kiely shakes hands with Kilkenny boss Brian Cody after the game
DJ Carey has praised Brian Cody for selflessly deciding to stay on at the helm of a transitional Kilkenny.
The Cats showed great spirit in this year's championship but failed to reach the last four. Carey says their iconic manager could have slipped away two years ago to safeguard his incredibly record, knowing that the going was about to get tough:
"With the limitations they have, Kilkenny had a pretty good year. Winning the League was a bonus while they drew with the All-Ireland champions and were there or thereabouts with them in the replay. With a couple of breaks they could have reached the last four," he writes in The Irish Daily Mirror.
"They would have been hard to beat had they got there but while the winning mentality remains intact, the finished product just isn't there right now.
"There's no doubt Brian Cody is the right man to bring this team on. He would have foreseen what was going to happen a couple of years back and could have taken the easy way out. But if he had stood aside, the team would be a whole lot worse for it now."
Most Read Stories