Cluxton to rule himself in or out
June 19, 2018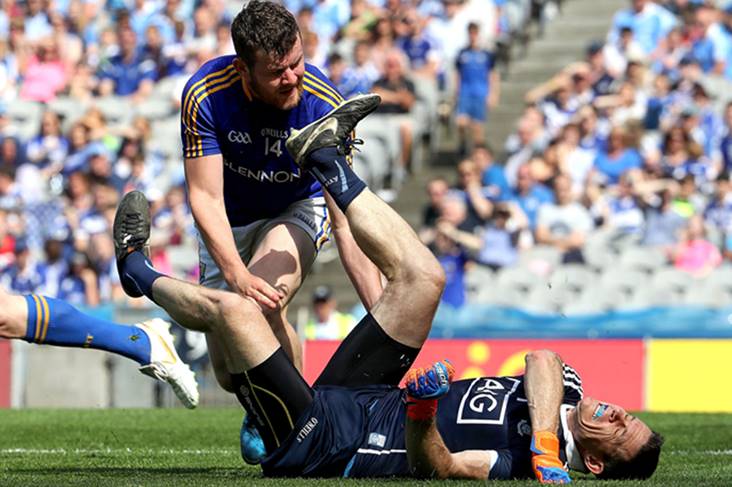 Dublin's Stephen Cluxton goes down under a challenge from Longford's James McGivney
Jim Gavin will leave it up to Stephen Cluxton to decide whether or not he is up to playing in Sunday's Leinster SFC final.
The veteran Dubs custodian / playmaker sustained bruised ribs when suffering a heavy blow mid-air during the semi-final win over Longford and is in a race against time to appear against Laois at Croke Park this weekend.
"Obviously he received that bang so, he's a little bit tender, so we'll make that assessment over the coming days," Gavin told the assembled media this morning.
"He's been out with us. Stephen is a tough guy, mentally very strong, determined, so we'll just have to see over the coming days how he progresses.
"He's just sore from the bang. I'll leave all those assessments to the medical team and the player. Ultimately it's a player's call, to say whether he's available for selection. So I'll talk to them over the coming hours and days and we'll see how that goes out."
Most Read Stories