Limerick almost pulled out of Clare match over administration error
May 20, 2018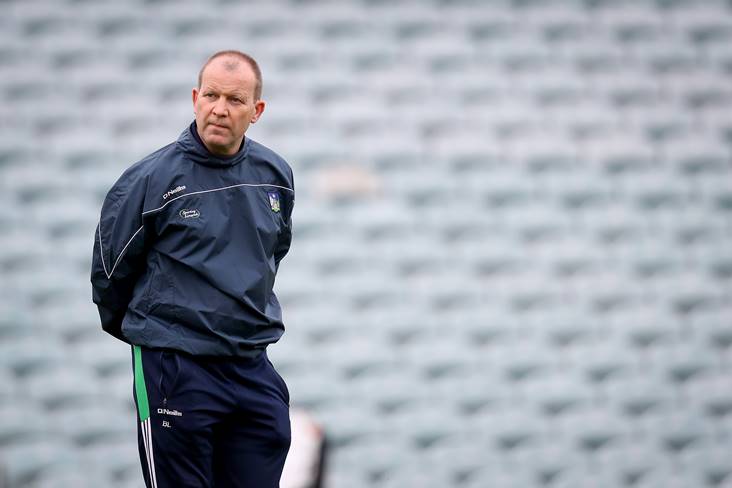 Limerick manger Billy Lee.
©INPHO/Oisin Keniry.
Limerick football manager Billy Lee considered giving Clare a walkover in last night's Munster SFC quarter-final after an administration error forced him to leave a player out of his plans.
Lee described the level of administration as 'shocking' after Jim Liston's name was omitted from the panel submitted to Croke Park during the week, and was therefore ineligible to play.
"Tonight we had a lad who was due to be on the bench. Because of inaccuracies in our administration I couldn't use him. I'd to tell the lad afterwards he couldn't play and he was distraught," Lee revealed to RTÉ after his side's comprehensive defeat. 
"I wasn't guided about when the team for the match programme had to be in. 
"I'd to convene a conference call at lunchtime on Wednesday to put some team into the programme or else the programme would have gone with no Limerick team on it.
"The chairman rang me and I said 'okay' and I obliged. We had two players we were trying to get on to the bench, namely Seamie Carroll and Jim Liston. We were training Wednesday night. One of them made it one of them didn't. 
"To find out then the wrong team was given in to Croke Park on Wednesday night/Thursday morning, it was the team for the programme. It lies with the administrators. The issue with the player on the bench, I can tell people that was handled with 10 minutes to go because  I was in a place where I wasn't going to let the team out to play the game.
"We need every help we can get. Three-and-a-half hours before a championship game I got a call saying Jim Liston couldn't play. This is shocking stuff. I had to tell a player Wednesday night that his was name was in the programme but he wasn't in the panel.
"Then I had to turn around to the fella who was on the panel and tell him that he couldn't be part of it because there was an error in administration.
"It's been a trying week. It's so disappointing."
Lee explained how had threatened to forfeit the game just hours beforehand.
"I threatened before we left Newcastle that if (Liston) wouldn't be on the bench then I wouldn't be in Limerick. I did that, yeah," he continued.
"I suppose anyone who'd know me would know the kind of character I am. I'd be fair to people, I'd work with people but when I get my back up I go into the trenches. I told the administrators that I wouldn't be letting the team out.
"The chairman of the football board, the chairman of the county board and the secretary of the football board approached me in the tunnel there and I said, 'Look lads, is anyone going to sort this out? Make a call to Croke Park'.
"It was an error. It's frustrating to say the least."
Most Read Stories