Armagh to appeal U20 bans
June 18, 2018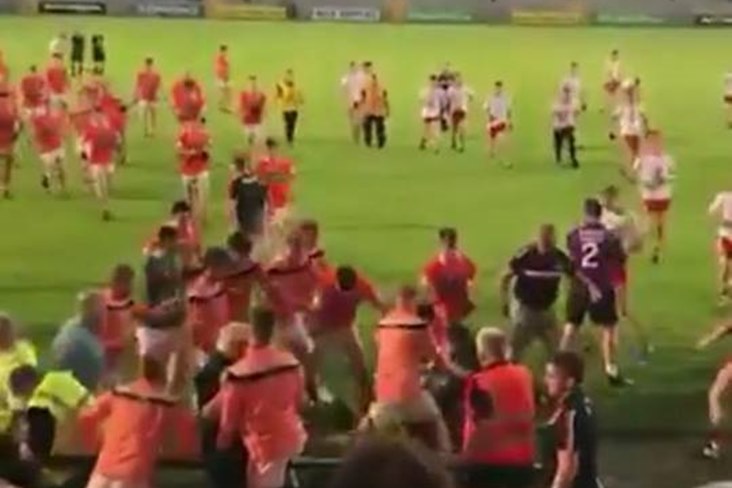 All hell broke loose in extra time between Armagh and Tyrone U20s at the Athletic Grounds
Armagh are to appeal all 10 of the suspensions they were hit with in the wake of last Friday week's controversial Ulster U20FC semi-final win over Tyrone.
The first three individual appeals will be heard by the Central Hearings Committee in Croke Park this evening, with the remainder due to be heard in the coming days. The Orchard County are hoping some of their suspended players will be cleared to play in next Sunday's provincial final against Derry.
"We feel we have grounds for appealing against these proposed sanctions and obviously we would like to see the individual hearings all conducted in the early part of the week if at all possible," Armagh chairman Michael Savage told the Belfast Telegraph.
"We are awaiting confirmation on details relating to the remaining appeals that are to be heard. Obviously we would like to be able to field out strongest possible team but we must wait and see how the appeals process goes from our perspective.
"It would be a great pity if some young players were to miss out on the opportunity of playing in what would undoubtedly be the biggest game of their careers to date but we will have to be patient for the moment."
Most Read Stories