Context should be considered before judgement - Rochford on GPS-gate
December 21, 2017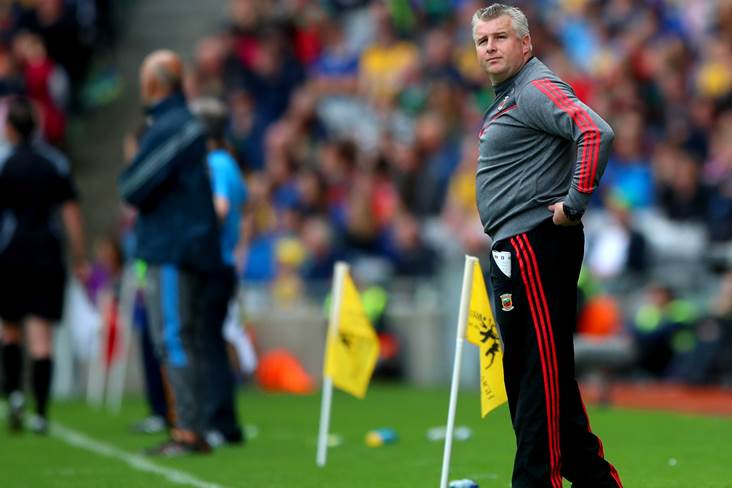 Mayo manager Stephen Rochford.
©INPHO/James Crombie.
Mayo boss Stephen Rochford says people need to take the context into account before demonising Lee Keegan over the GPS incident which took place in the late stages of this year's All-Ireland SFC final.
Keegan has been on the receiving end of some heavy criticism since he threw his GPS device towards Dean Rock during the Dublin forward's run up to strike what proved the winning point in September's final at Croke Park.
Speaking on Newstalk's Off The Ball show last night, Rochford said it wasn't a reflection of the All Star defender's character.
"In a moment in time you're just thinking, God, I'd do anything to win the All-Ireland. Dublin players did that and I wouldn't castigate them for the fouls off the ball," he stated.
"It's not a case I'm saying it's the right thing to do, either, but I understand in that moment why you'd place yourself into that. I think people just have to understand the emotion that's there and move on with it.
"I don't think it's a reflection of anyone's character or anything like that. Maybe, in a wider sense, that's where we are as spectators and commentators that we've pushed it that people are just willing to do anything."
Most Read Stories