Fenway like a "lacklustre training game"
November 19, 2018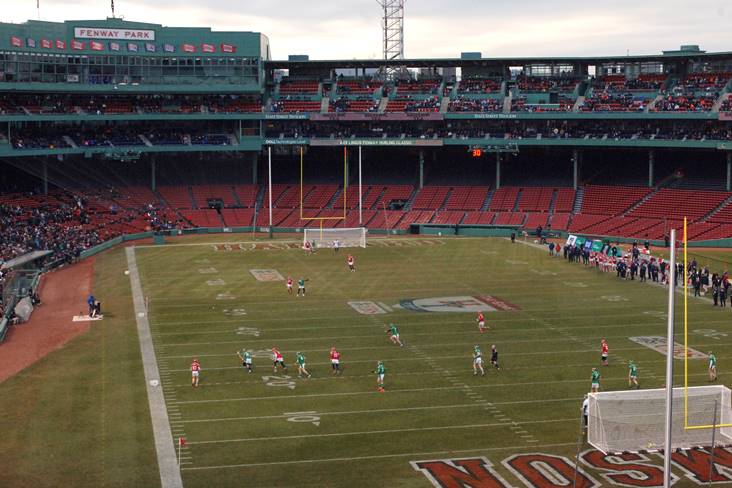 A view of the Fenway Hurling Classic final between Cork and Limerick at Fenway Park, Boston. ©INPHO/Emily Harney.
The future of the Aer Lingus Fenway Hurling Classic is in doubt after just 12,000 watched yesterday's final between Limerick and Cork in Boston.
The attendance was well down on previous years, while there was growing criticism of the 11-a-side format with Offaly legend Joe Dooley comparing the fare to "a lacklustre training game."
Others believe the money spent on flying four inter-county teams to Boston would be better spent on promoting the game - and the club championships - at home.
Most Read Stories