Every team needs a Jonny Ramos!
September 06, 2018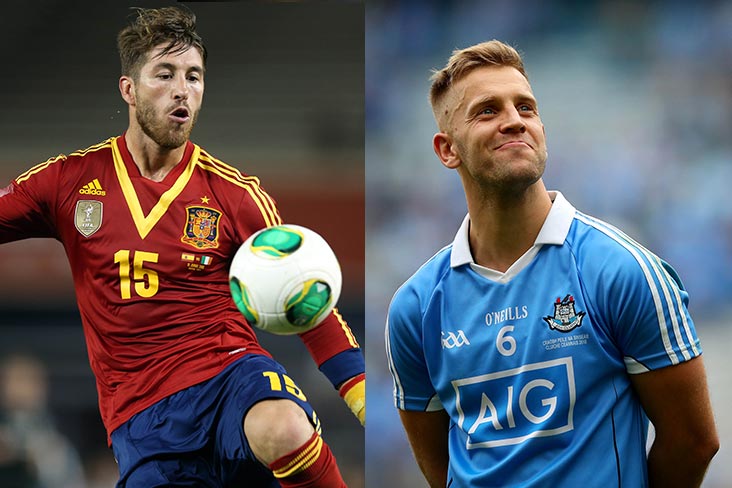 Sergio Ramos and Jonny Cooper
Owen Mulligan has compared Dublin defender Jonny Cooper to Real Madrid and Spain soccer legend Sergio Ramos.
Cooper - a mainstay of the Dublin rearguard under Jim Gavin - collected his fifth All-Ireland with another outstanding display against Tyrone in Sunday's final at Croke Park and former Red Hands ace Mulligan believes he is exacrly the kind of player that every team needs, identifyng similar traits in the Dubs defender to those of the polarising World Cup winner:
"I'm a massive fan of Jonny Cooper, the Sergio Ramos of Dublin," he told Paddy Power News. "He dives as if he's been shot by a sniper and he fouls cynically in all the right areas. He's a Paddy Power odds on favourite for a yellow every day he goes out.
"He's a match winner. Cooper controls Dublin's back line, and if referees need to be challenged he's the first man up, like butter would melt. Cute whorism comes to mind.
"Tyrone lack such a figure. You can't teach this, you're just born with it. The opposition hate him, but he's a cult hero on Hill 16. Every team needs a Jonny Ramos!"
Most Read Stories