"Let's hope it doesn't rain" - Jim Gavin
June 20, 2018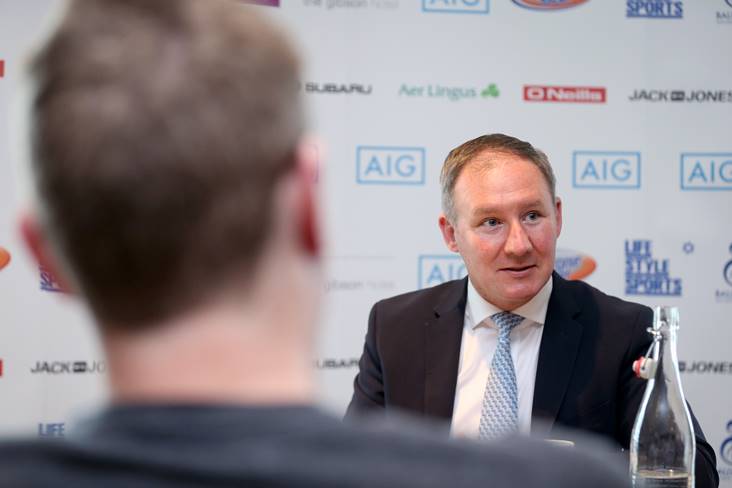 Dublin manager Jim Gavin.
©INPHO/Oisin Keniry.
Jim Gavin has, once again, questioned the wisdom of Croke Park hosting music events at the height of championship season.
This year's Leinster SFC final is due to be played on Sunday just a week after two Taylor Swift concerts took place at the Jones Road venue and the Dublin supremo expressed reservations about what state the playing surface will be in.
The Christy Ring, Nicky Rackard and Lory Meagher Cup finals will be played at GAA headquarters on Saturday while a Michael Bublé concert is pencilled in for Saturday, July 7, a week before the start of the Super 8 stages.
Speaking to the Irish Times, Gavin pointed out that head grounds man Stuart Wilson and his team have a tough job on their hands.
"It is demanding, let's hope it doesn't rain," he remarked.
"Stuart does a fantastic job, I was only talking to him before the throw-in the last day (against Longford) and I was remarking how well he gets the pitch.
"They are an outstanding grounds team in Croke Park and no doubt they did their very best, but probably the administration doesn't help them by putting them in that situation in trying to turn that pitch around in six days. 
"All I am interested in is Sunday, can't help what the pitch is like. I know Stuart and the boys will do a fantastic job and will do their part. And in fairness, it has been in great condition but has to be challenging for them."
Most Read Stories