Geraghty asks why is hurling getting all the spotlight
June 17, 2018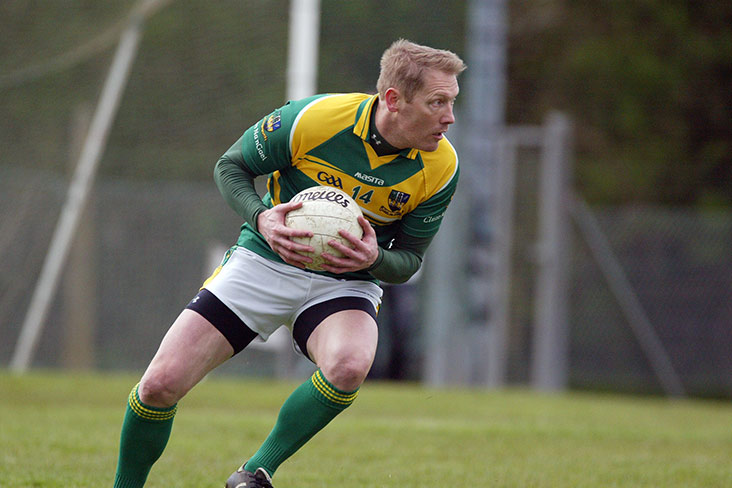 Clann Na nGaels Graham Geraghty
Graham Geraghty cannot understand why there is only one senior football championship game taking place this weekend.
And he feels football followers are getting a raw deal as hurling continues to hog the limelight. Of course, that will change in a few weeks' time when the Super 8s will take centre stage.
"It is hard to fathom how the GAA plan their fixtures list," the Meath legend writes in today's Irish Sun.
"The Connacht final between Galway and Roscommon is the only football match on this weekend. But next week the Munster, Ulster and Leinster finals are all crammed in, along with a full round of qualifiers on Saturday and Sunday.
"These are the games we need to ­showcase and they should be spread out a bit more. The Association should want to show them off, but instead hurling will again get all of the spotlight this weekend because the final round of Munster Championship matches is on today.
"You would think that somebody in authority would have enough common sense to schedule some of the qualifiers this weekend, just to spread them out. They could have played a few this week and then give the teams involved a break to get ready for the third round.
"The Munster final could have been played today too, because that ­competition is spread out as it is. Cork's semi-final win over Tipperary was three weeks ago and Kerry have had two weeks off already to 'recover' from their hammering of Clare.
"Back in the day, you never had three provincial finals all shoved into one weekend. Obviously, there are reasons behind it all, but for the life of me, I can't thing of any good ones.
"And, of course, we'll never find out why."
Most Read Stories