"The training levels for the objective are too much"
January 23, 2018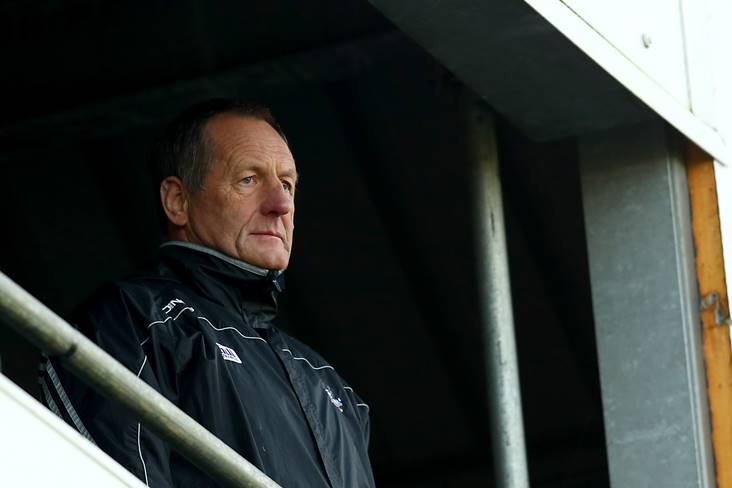 Cork manager John Meyler.
©INPHO/James Crombie.
John Meyler feels that intercounty players are doing too much training.
John's son, David, plays professional soccer with Hull City and that leaves the Cork manager in a good position to compare what GAA players are doing in comparison to professionals across the channel:
"Too much," he told The Irish Times at the launch of the national hurling league. "He does his six or seven weeks of pre-season when he goes back from the start of July to mid-August then the rest is just topping up. That's really Saturday after Saturday after Saturday and then cup matches thrown in on Tuesday nights. There is no time for training, there is only time for recovery, analysis, relaxation in a way and minding niggles and that. That's going to play a huge part in these matches going forward.
"The expectation levels - the training levels for the objective are too much. We maybe over-train. It's to get the balance but in soccer every club finishes the same week more or less except for a FA Cup final or something like that. You need to finish at the same time for holidays and then the same pre-season of six or seven weeks so every county has the same pre-season.
"Then you're into the matches and the structure of the matches will determine the pre-season. Like, that's really going to happen this year because you have a game Sunday-Sunday then a break then Sunday-Sunday-Sunday. It will be exciting for customers."
Most Read Stories