Loughnane: the record books will not be kind to Derek McGrath
June 20, 2018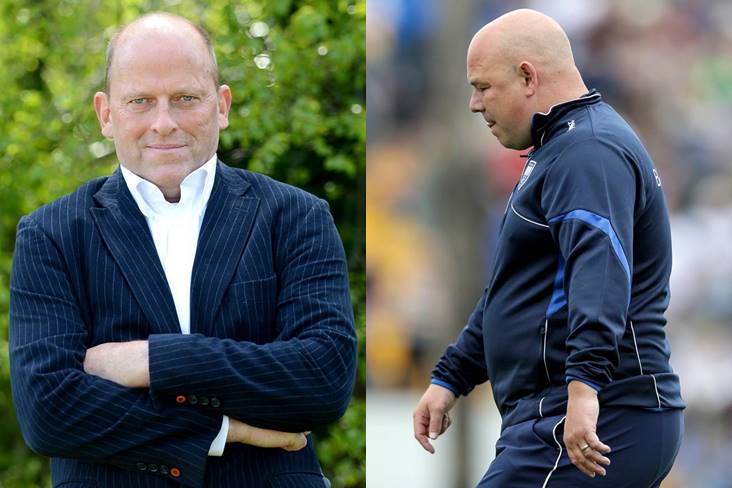 Ger Loughnane and Derek McGrath.
The reaction to Derek McGrath's resignation as Waterford hurling manager has left Ger Loughnane scratching his head.
The two-time All-Ireland Clare winning manager can't understand why anyone would be disappointed to see a manager who failed to win any championship silverware after five years leave his job.
"The most fascinating aspect to the reaction to Derek McGrath's departure from Waterford is that few, if any, mentioned his achievements," Loughnane writes in today's Irish Daily Star.
"All referred to his qualities as a person, with most so warm and affectionate that, even if Brian Cody himself retired, it is doubtful the praise would be so effusive.
"This is extremely strange, as five years with an extremely talented group and no Championship trophy to show for it hardly merits the outpouring of praise."
To back up his argument, the Sunday Game pundit pointed to the fact that McGrath's predecessors Justice McCarthy (3) and Davy Fitzgerald (1) had delivered provincial success to Waterford.
"So even in the history of Waterford hurling in the past 20 years, Derek ranks only third behind McCarthy and Davy Fitz, and yet there was no outpouring of praise and reverence for either of these when they departed.
"Why is this? Of course, it's a personality thing.
"When it came to analysing, apologizing, philosophising or theorising, Derek was in a league of his own. He was loved by the media, who revel in this type of stuff and lap it up like Donald Trump laps up praise.
"There is no doubt that his players, or at least a majority of his players, loved him, and that he helped them greatly in life outside of hurling with his qualities as a facilitator.
"But not even winning a Munster title in five years with such a talented group is inexcusable, and left him with no choice but to quit."
Loughnane concluded: "He leaves a truly respected and admired hurling man. The record books, however, will not be so kind to him."
Most Read Stories