Kilkenny's Underdog ready for massive test
October 19, 2018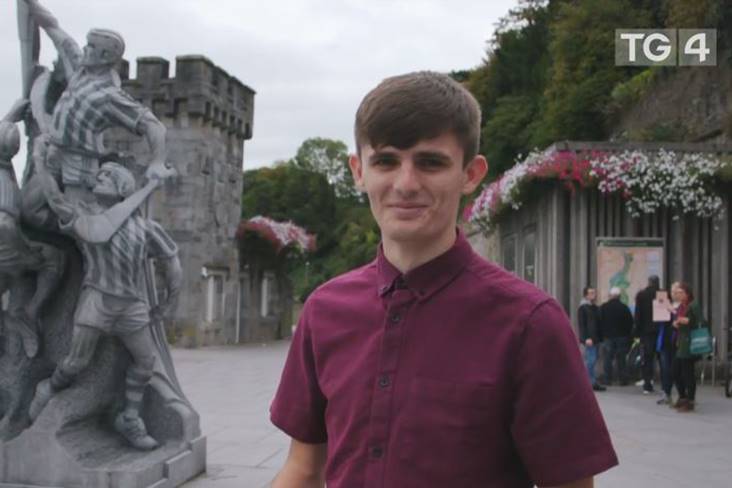 Kilkenny Underdog Steven Scallan.
Having being on a team that suffered arguably the biggest ever defeat in an inter-county match, Kilkenny's Steven Scallan will take on the greatest team of all time tonight.
Scallan's story is aligned to that of Rocky in that he comes from nowhere to challenge for the world boxing title, but on this occasion Dublin are Apollo Creed.
The Kilkenny footballer was part of the minor side that were beaten 17-20 to 0-00 by Wexford in the Leinster championship in 2016. That's a massive 71 points!
Now, Scallan through the TG4 programme Underdogs has the chance to line out against a Dublin side which let's face it are the greatest side of all time.
The youngster could be forgiven for being overwhelmed to face Dublin at Parnell Park tonight, but he told the Kilkenny People that he is relishing the chance of getting some game time against them.
"It's like going from one end of the spectrum to the other," said Scallan. "Going from the heavy defeat in the minors to possibly lining out against the best team there ever was.
"It would be amazing to get the chance to play them - it could be the highlight of your career."
Be sure to follow the hoganstand.com match tracker on Sunday afternoon for live updates from the club championships.
Most Read Stories