"What do you want Carlow to do?" - Poacher replies to critics
June 12, 2018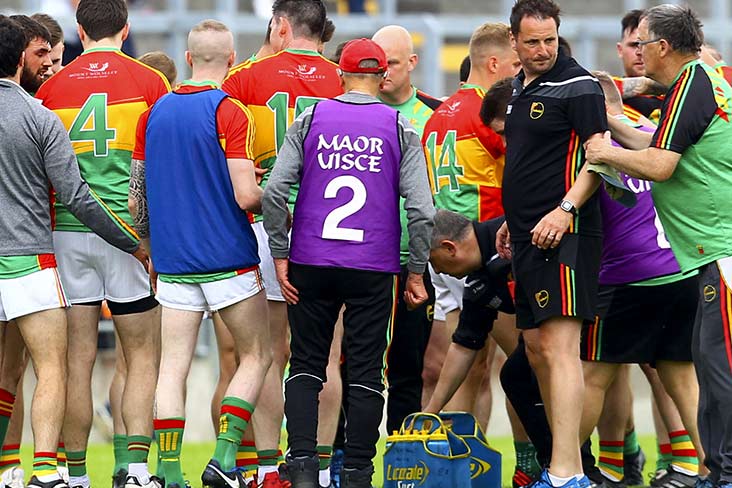 Carlow coach Steven Poacher
Some of the criticism that has come Carlow's way has been 'embarrassing', according to coach Steven Poacher.
The Barrowsiders' defensive game plan has received its fair share of scrutiny with Joe Brolly, for example, tweeting: "Three points from play in 78 minutes v Laois? A nightmare not a dream'.
Speaking to the Irish News, Down native Poacher revealed he takes such comments with a pinch of salt.
"The people who are making these criticisms are sensationalists.
"I'd respect them more if they came to training, saw what we're doing and then analysed us. Don't just crave attention because, quite frankly, some of the stuff that has been said is embarrassing.
"This is a group of players who, three years ago when Turlough took them over, were bottom of Division 4 with the worst defensive record in Ireland - they were conceding 22-23 points a game.
"They were beaten by 28 points by Meath, so what do you want Carlow to do? This has been the best two years Carlow have had in senior football in a long, long time - if not ever."
He added: "For me personally, it's water off my back. I've heard it all before.
"You respect the opinions of men like Aidan O'Rourke who has put himself in the front line and who understands the game - he's not sitting in a studio, training to be a sensationalist, trying to get attention and get followers on Twitter."
Most Read Stories