Players must be consulted on fixture changes - GPA
March 28, 2018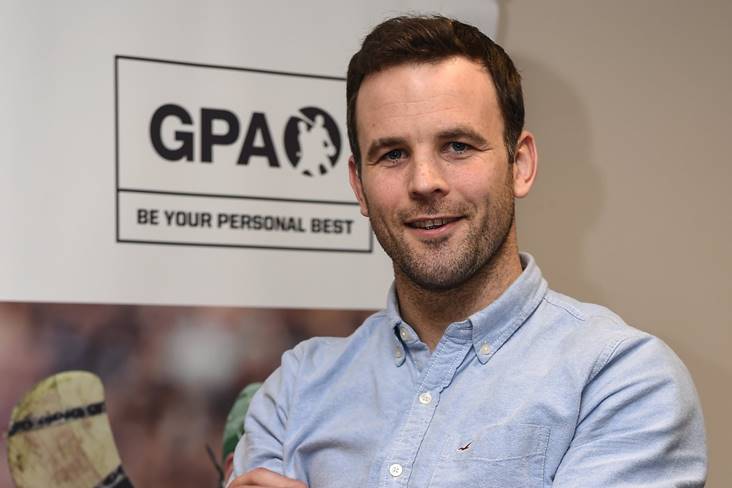 GPA President David Collins © @gaelicplayers
The GPA has added its voice to the growing criticism of Croke Park's decision to declare the outstanding Allianz FL Division 4 games null and void.
In a statement issued last night, the players' body hit out at the lack of consultation from the powers-that-be.
"The GPA have had a huge response from members on the panels impacted by this weekend's cancelled division four football league games.
"The players are angry that once again they were not consulted on key policy decisions that directly impact them.
"Alternative dates were put forward by a number of squads but it appears that these were not taken into consideration by decision makers.
"In these cases support was given by County boards for the proposed alternative dates."
President of the GPA, David Collins added: "The GPA have been working closely in recent days with the teams involved and we were very disappointed that the players were not asked for their input before the games were cancelled.
"We appreciate that the County Boards are under pressure and that adverse weather conditions have complicated the inter-county fixture planner, but there is no excuse for not consulting players before announcing the cancellations.
"These cancellations will cause significant disruption to teams who are preparing for the championship.
"The GPA will continue to meet with GAA representatives to make the case that such unilateral decisions are unacceptable and must not be repeated in future. Open dialogue with players is a far superior approach to handling situations like this."
Most Read Stories