Watch: Zach Tuohy reflects on 150 AFL milestone
April 22, 2018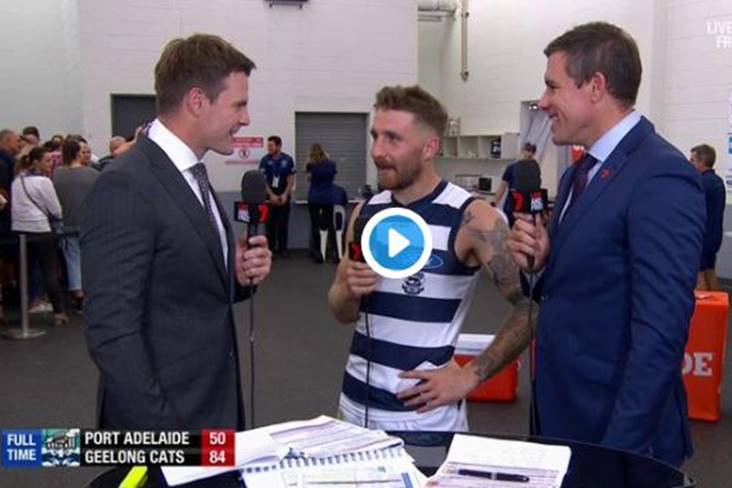 Zach Tuohy chats to Matthew Richardson and Luke Darcy after playing his 150th game in the AFL.
Zach Tuohy celebrated his 150th AFL game with a win against Port Adelaide on Saturday.
It was a day to remember for the Laois man as Geelong secured an 84-50 victory and he joined a select group of Irish AFL imports.
Afterwards, the 28-year-old revealed he still harbours ambitions of wearing the Laois jersey but doesn't expect to follow in Tadhg Kennelly's footsteps by winning an All-Ireland SFC medal.
"I'd certainly love to go back and play for my county," he told Australia's Channel 7.
"You play for where you are from and, unfortunately for me, where I am from is a pretty small part of the country. I'm not sure I see us winning All-Irelands any time soon.
"But, I do want to go back and play at the top level for my county."
Most Read Stories