Late call-up surprised Hughes
November 16, 2017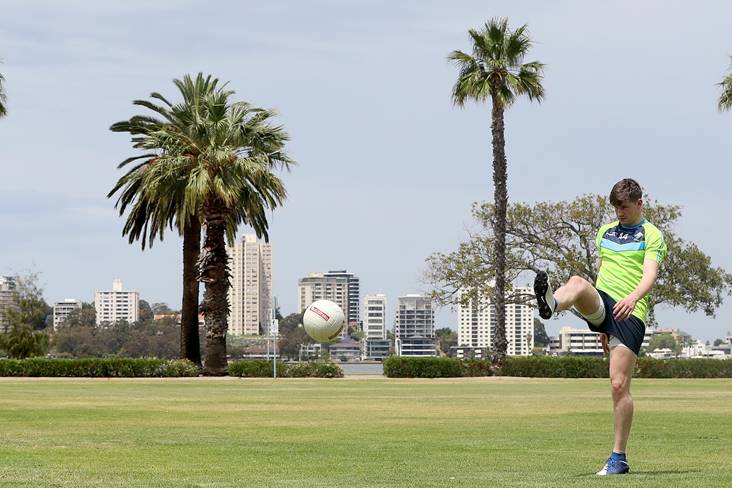 Darren Hughes at the Irish International Rules squad training at Langley Park, Perth
Monaghan midfielder Darren Hughes has admitted that his call-up to Ireland's International Rules squad last weekend took him by surprise.
The Monaghan ace was drafted into Joe Kernan's squad as a replacement for Pearce Hanley, who suffered a broken hand during the 10-point defeat to Australia in Sunday's opening Test in Adelaide.
Speaking to the Irish Times since arriving in Perth, the Scotstown man admitted that he wasn't expecting the late call-up from Kernan.
"Yeah I was," Hughes stated. "I wasn't long sleeping after the game (first Test), having got up to watch it.
"I was surprised to get it but happy to come out. I was at a couple of the training sessions, but it was getting too hectic with the club.
"When we went to the replay with Ballybay (Monaghan SFC semi-final) I just left it. I couldn't commit. I had the conversation with Joe (Kernan) and said I wasn't in a position to be in contention with the club training on Friday night and the boys being in Dublin the same nights, the club had to come first at that stage of the year."
Most Read Stories