Inaugural Asian Youth Championships to take place next month
October 18, 2016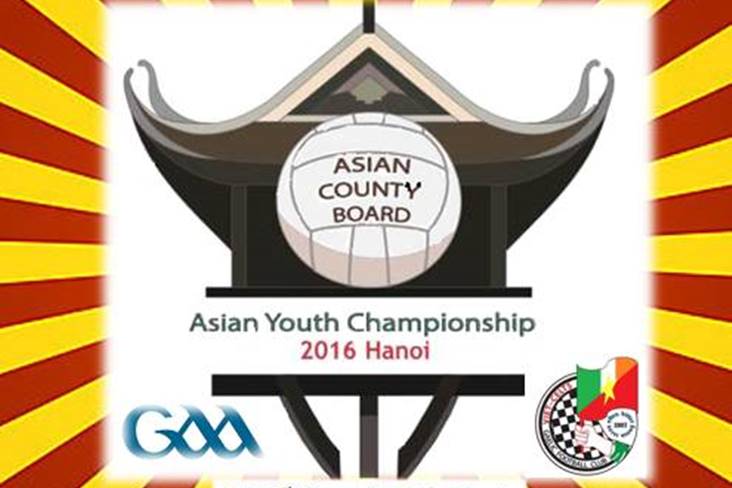 Asian Youth Championship
The inaugural Asian Youth Championship (AYC) will take place on Saturday 19th November 2016 in Hanoi, Vietnam.
In the week following the visit of President Michael D. Higgins to Vietnam, the Asian County Board and the Viet Celts will host the first ever stand-alone continental youth Gaelic football competition in Asia. Around 150 youth players are expected to be present on the day, spread across 14 teams and representing 5 Vietnamese schools / clubs and 4 international clubs from - Shanghai (China),  Kuala Lumpur (Malaysia), Seoul and Gimhae (both Korea) .
This championship represents a huge milestone for those involved and for the game itself. It will be the culmination of 8 years of hard work, training and commitment to the development of the players. It also bears testament to the collaborative attitude among Irish migrants living in Asia and their willingness to engage in non-profit, community development activities.
Founded in 1996, the Asian County Board has been instrumental in spreading Gaelic games around Asia. The Viet Celts was formed in 2007 and has hosted 3 South Asian Gaelic Games. The club has long been at the forefront of developing youth Gaelic football in Asia. The All-Vietnam Schools Cup has been a permanent fixture in the calendar since 2010, when Vietnam Australia School (VAS) beat Hanoi Academy. The Hanoi Youth Cup is another annual competition. Past winners of both competitions include Hanoi Academy, VAS Hanoi, Hanoi International School (HIS), SIS Ciputra, Blue Dragon and SIS Gamuda.
Although some of the children playing at the AYC are actually Irish, what makes this event especially unique is the variety of nationalities playing what is often considered a uniquely Irish sport. Some teams have a Vietnamese or Irish core while others have a blend of international and local children. Nationalities represented include European, Asian and Anglophone nations, as well as mixed nationalities.
This multicultural inclusivity epitomises the spirit of Gaelic games at an international level. This competition and the participating clubs provide the perfect pathways both to spread Irish culture and to help Irish migrants integrate into local communities. One particular point of pride for local organisers is that Vietnam will be strongly represented by the players of Blue Dragon's Children Foundation - the only club with players in every age category. Blue Dragon GFC was set up at the start of 2015 with support from the Gaelic Athletic Association and the Irish Department of Foreign Affairs' Global Games Development Fund.
Most Read Stories