The Cork football supporter will be a different cohort to the hurling supporter - John Horan
July 10, 2019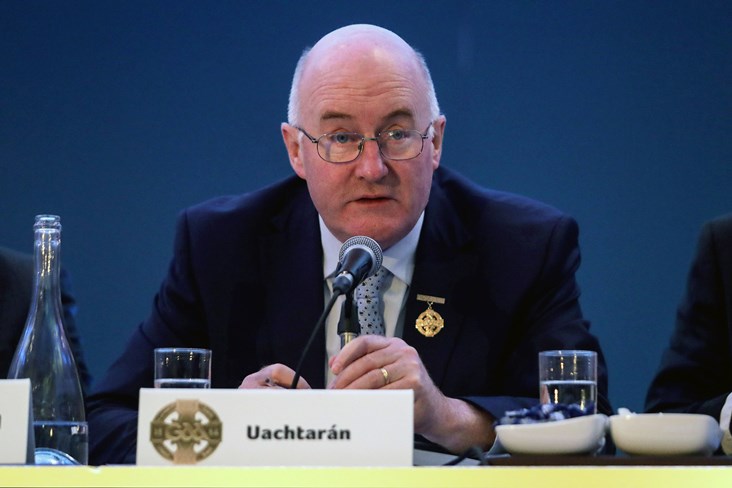 GAA President John Horan during 2019 Congress
GAA President John Horan admits that the scheduling of the championship games involving the Cork footballers and hurlers this weekend is 'unfortunate'.
Ronan McCarthy and the footballers will travel to Croke Park to take on Dublin in round 1 of the Super 8s on Saturday while John Meyler's hurlers will be in action against Kilkenny at GAA HQ less than 24 hours later.
Any Rebel County fans hoping to attend both games will have to fork out €25 for a stand ticket on Saturday and €40 for a stand ticket on Sunday.
"When you talk about the Cork supporter, the football supporter will be a different cohort to the hurling supporter," Horan remarked to the Irish Independent. "The guy that bridges both, these things are unfortunate.
"There will always be an appetite to have a game on a Saturday night and a Dublin game is generally on a Saturday night.
"And for the hurling supporter, the double-header on a Sunday does fit in well together. Just to split it would have been a lot more difficult.
"You just can't fit everything in. If you were trying to put three fixtures on a Sunday, where would you put a Dublin-Cork game? Are you going to put it on at noon to get them all in? That's the unfortunate thing.
"Unfortunately, we are in such a narrow time-frame playing so many games, there are always going to be clashes. And the interest in them is so great, that is what happens."
Most Read Stories