Horan: players love what they're doing
April 24, 2019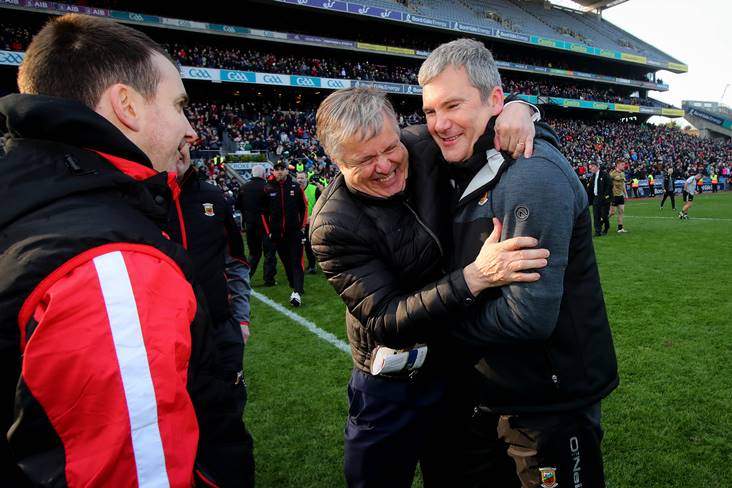 Mayo manager James Horan celebrates. ©INPHO/Ryan Byrne.
Mayo manager James Horan doesn't subscribe to the theory that GAA players are being asked to go above and beyond the call of duty.
"I've had this debate many times," he responded to the Irish Daily Star at the launch of the 2019 Connacht SFC when the subject of the sacrifices that inter-county gaelic footballers and hurlers make to represent the county jersey was raised.
"I know young swimmers in Castlebar that are spending more time in the pool that inter-county players are on the field.
"I know an amount of crack cyclists, middle-aged men who are spending more time on their bikes, and no one knows or cares (that) they are doing it.
"I haven't ever bought into that.
"You ask any player. They love what they're doing. It's (sacrifice) the wrongest word going. I think it's important that their work-life balance integration is right.
"We've tried to look at that and we've done a lot of good work with the GPA to make sure that's right for players."
Most Read Stories