Is this the year of the green and red?
April 15, 2019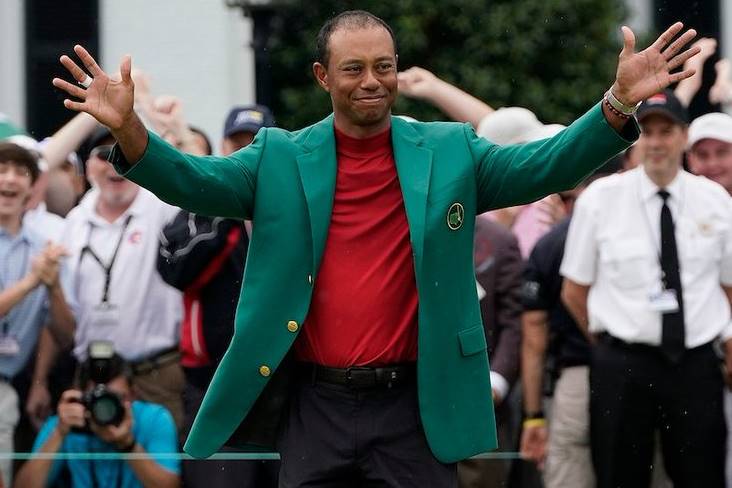 Tiger Woods celebrates after winning his fifth Masters in Augusta.
The sight of Tiger Woods in the green and red after his remarkable Masters triumph in Augusta will have had Mayo fans dreaming of similar scenes of jubilation in Croke Park later this year.
Like Mayo, Tiger has had numerous setbacks in recent years. Since winning his last Major in 2008, he had to deal with scandal, DUI arrest and endless surgeries. Two years ago, he underwent career-saving spinal fusion surgery which gave him back his life and allowed him to be a competitive golfer once more.
Slowly but surely, he worked his way back to his best, culminating in yesterday's success, which has been described as one of the greatest sporting comebacks of all-time. When Tiger put on the famous Green Jacket over his red t-shirt, it filled Mayo folk with hope.
Maybe this really is the year of the green and red.
Most Read Stories