Kernan: it wasn't a very nice place to be
April 13, 2019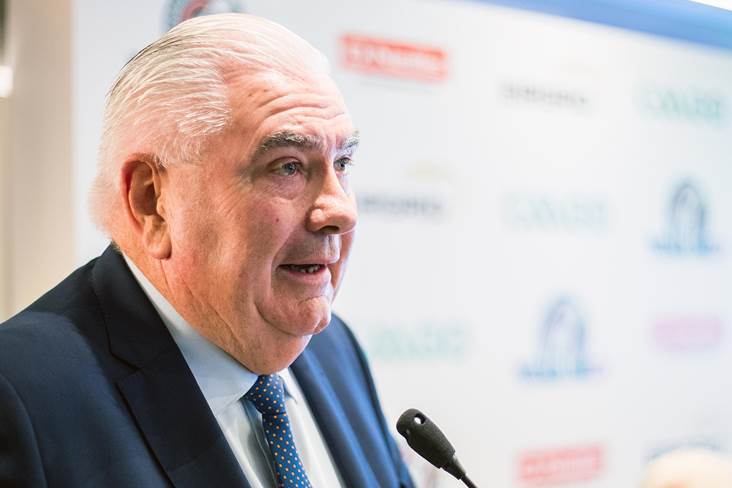 Manager Joe Kernan at the 2017 International Rules Series Ireland team announcement at Croke Park.
©INPHO/Tommy Dickson.
Armagh legend Joe Kernan says a hard border Brexit must be avoided at all costs.
Speaking to SunSport, the 2002 All-Ireland winning manager from Crossmaglen recalled what it was like to be a GAA member at the height of the troubles.
"There were plenty of dark nights when we were left standing up against a wall," he said.
"Those were different times and hopefully we'll never see it again because the GAA suffered a lot."
He added: "We don't want to go back to that, it was horrendous.
"I was still playing at that stage and every checkpoint you went to was boot and bonnet.
"We were all painted with the one brush if we had a GAA bag or if you were coming from Crossmaglen.
"The political nature of the whole situation is different now because the Troubles were rife at the time.
"It wasn't a very nice place to be. You couldn't guarantee to be there on time and you didn't know whether you were going to be held there for an hour or two — which happened many a time.
"Nobody wants to go back to that. I don't think it will but it's still going to be very inconvenient for everybody if there is a border."
Most Read Stories