Handpass rule dropped for Allianz League
January 19, 2019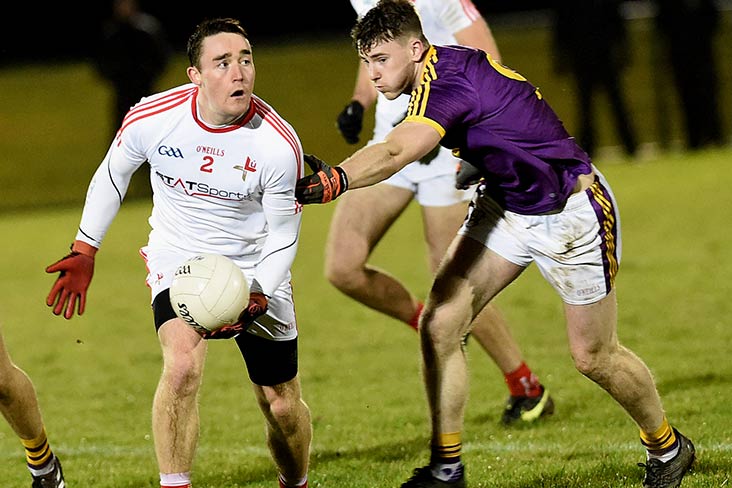 Louth's Hugh Osbourne is about to handpass as Wexford's Niall Hughes closes in during the O'Byrne Cup game at Darver.
The experimental handpass rule has been binned ahead of the start of the Allianz Football League next weekend.
Central Council today voted 25-23 not to continue with the three handpass limit which has been trialled in the pre-season competitions and has been the subject of much criticism., with the GPA and team managers leading calls for it to be scrapped. It means tonight's McKenna Cup final between Armagh and Tyrone, and tomorrow's Connacht FBD League final between Galway and Roscommon will be the last games to have the handpass restriction in place.
The other four experimental rules which relate to kickouts, sideline kicks, a 10-minute 'sin bin' and the advanced mark will remain in place for the duration of the Allianz League.
Delegates also gave the green light for top-flight Allianz League adult stand league tickets to increase by €5 from €15 to €20 and All-Ireland final stand tickets to rise from €80 to €90.
In Allianz Leagues Divisions 3 and 4 in football, and Divisions 2 and 3 in hurling, the admission prices will remain unchanged at €10 and €5.
Most Read Stories