Taylor rues Murphy loss
January 11, 2019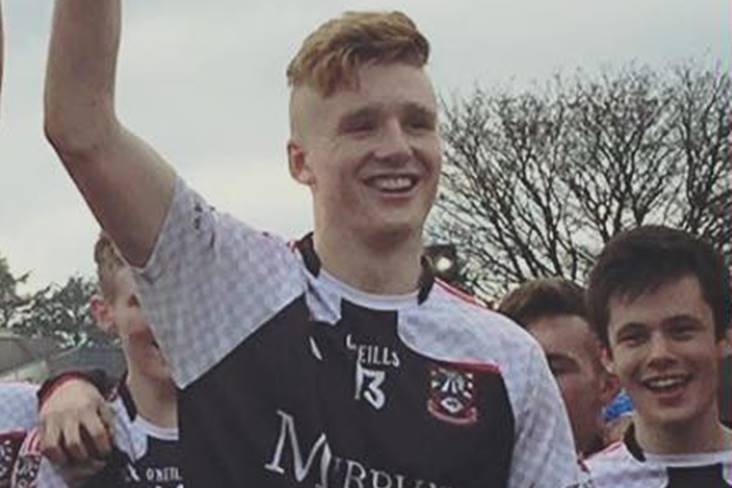 Sligo's Red Og Murphy.
New Sligo football manager Paul Taylor admits Red Óg Murphy's departure to the AFL is a major blow to the county.
A prodigious talent, Murphy was expected to make the step-up to the Sligo senior team this year, but has decided to pursue a career in Aussie Rules with North Melbourne instead. Taylor, whose reign begins on Sunday with an FBD League semi-final against Roscommon, is also planning without the recently-retired Charlie Harrison, while Kevin McDonnell and Ross Donovan are on the long-term injury list.
"Red Óg is definitely a huge loss to Sligo football. He is a young lad, great talent, knows where the posts are which is very very important. He has the materials to be a great player in the future for Sligo," the former county star told RTE.
"It looks like we are losing him now but obviously I wish him the very best of luck in his adventure to Australia. It's a huge accolade for him and his family and club.
"But we look forward to him progressing out there as well and to watching him out there. If it doesn't work out for him there will always be a Sligo jersey there for him while I'm involved anyway.
"With Sligo football we have come across players like that once every so often, when you have a player like that you hope that he is available to you and available for Sligo, for his county.
"But that doesn't always work out. He has made a decision that he had to make for his own sake. That is the dream he is chasing at the moment."
Most Read Stories