Walsh calls for FBD format change
January 11, 2019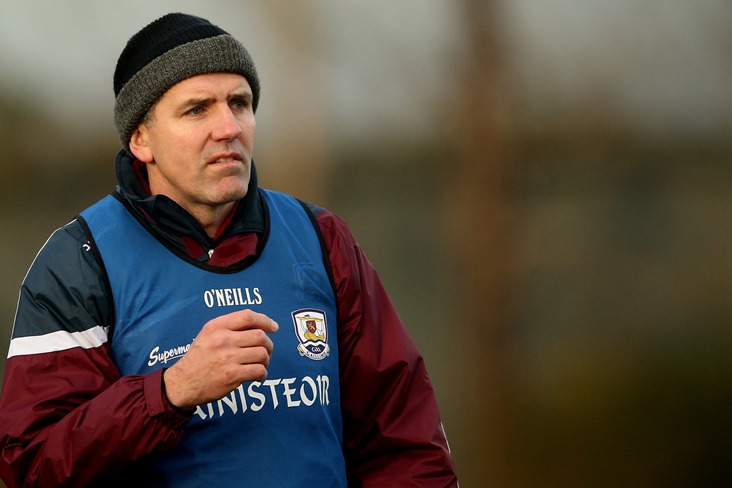 Galway football manager Kevin Walsh Galway ©INPHO/James Crombie
Galway manager Kevin Walsh believes that the old format of playing a round robin series of games in the FBD league served a purpose.
Walsh feels that the more games at this time of year gives the management team the opportunity to look at new players.
Galway take on Mayo in the FBD league semi-final at Tuam Stadium on Sunday in their first competitive outing of the year, but Walsh states in the Connacht Tribune that the more competitive games the better.
"We missed those games for developing players but, having said that, this year, in the background, we have had two or three challenge matches and we have given the players the same exposure. It is just that they haven't got it openly," said Walsh.
"I think though, it is important for players that they be seen to play for Galway and the FBD allows that. So, look it, we have had the same preparation in giving the new players game time. Again the only thing is that it hasn't been out there among the public and you would see a bit more when players are put out in the public domain.
Most Read Stories