Limerick must target more history - Flanagan
January 10, 2019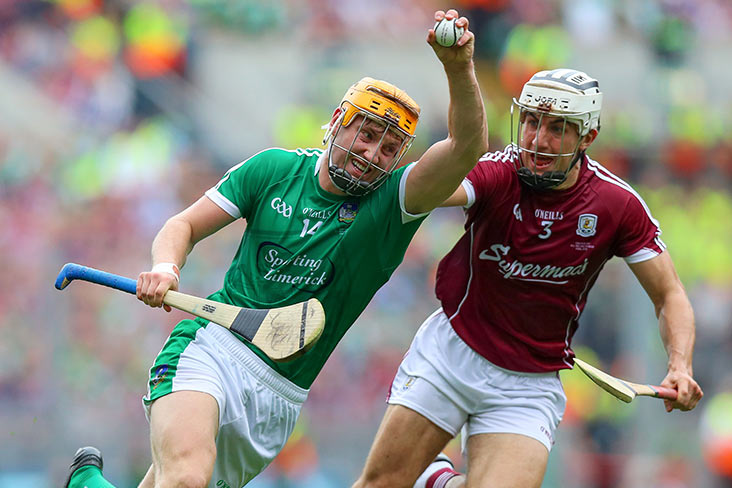 Limerick's Seamus Flanagan with Daithi Burke of Galway
Seamus Flanagan says one All-Ireland title won't be enough for this Limerick team.
The Shannonsiders secured their county's first Liam MacCarthy Cup triumph in 45 years by defeating Galway at Croke Park this past August and the Feohanagh-Castlemahon attacker says the group are keen to make history this year by becoming the first Limerick side to retain the coveted trophy.
"You're not looking to be put down as anyone, 'you're like this team' or 'you're like that team', we want to make our own history," Flanagan said at yesterday's launch of Electric Ireland's Sigerson, Fitzgibbon and Higher Education Championships.
"It was our first win in 45 years but that's not going to be enough for us. When your average age of the team is 23, who wants to have won at 23 and then not win again for another 10 years? That's nothing.
"You want to be putting back-to-back titles, if not more and we're just going to focus on this year, get through that league, hopefully, get what we can out of the league, and that's our priority at the moment.
"But when Championship comes around, it's going to be all go again and hopefully, you'll see us back in Croke Park on All-Ireland final day."
Most Read Stories