Two referees turn up for Wicklow final
November 21, 2018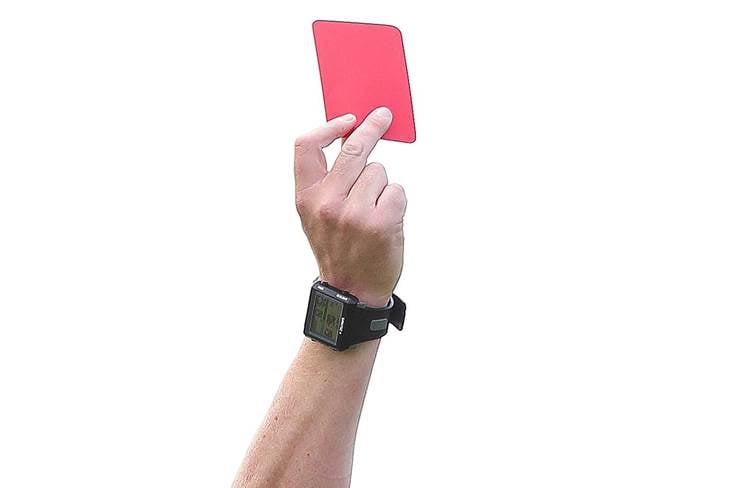 The dreaded red card.
There was a stand-off between two Wicklow referees who turned up to officiate at a league final last weekend.
Referees Darragh Byrne and Eugene O'Brien both felt that they had been appointed to oversee the SFL Division One league final between AGB and Tinahely.
In a series of events, the original referee Stephen Fagan was unable to officiate at the game due to a family member falling ill less than a couple of hours before the game.
Darragh Byrne was to act as umpire for Fagan and upon discussion with linesman Chris Canavan and Philip Bracken at the venue, it was decided that Byrne would step into the breach.
However, CCC member Kieron Kenny and Mick Hagan decided to put Eugene O'Brien in charge of the game. He then attended the venue and both referees were on the pitch, where the Wicklow People reports that a 'frosty and brief exchange' occurred before Byrne went on to referee the game.
Now though, Wicklow GAA referees have called a special meeting to discuss the matter and other issues that have caused concern in the county this year.
Most Read Stories