'We badly need to shake the whole thing up'
October 12, 2018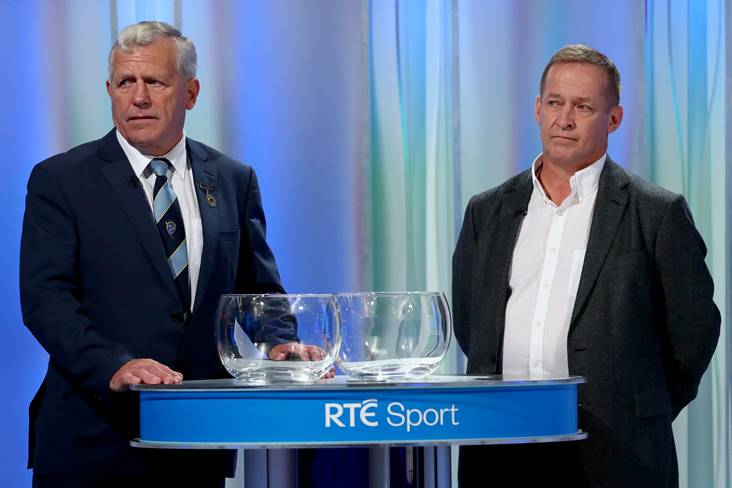 Munster GAA Chairman Jerry O'Sullivan and Clare manager Colm Collins. ©INPHO/James Crombie.
Clare manager Colm Collins has called for an open football championship draw.
The Cratloe clubman feels it's time the GAA bit the bullet and scraped the provincial championships.
"We badly need to shake the whole thing up," he said at last night's draw for the 2019 championships which were televised on RTÉ.
"I wish someone would grasp the nettle and just say 'Here, 32 teams, let's go.' Imagine the excitement if you could have Dublin and Kerry, or Dublin and Tyrone in the same group, besides churning out the same old pairings.
"The sky is not going to fall in if we get rid of the provincials. I think the provincial councils are a really good way of administering the money and that kind of thing and could be left in position for that.
"I think it would give it a massive lift. I think we have a really good product but we shouldn't rest on our laurels and we should constantly be trying to think of ways to freshen it up and make it better.
"I think it's a no-brainer, it has to happen. But it looks like it's going to be a slow, slow process. I'm not holding my breath."
There are fifteen county finals taking place this weekend with ten of those in football. Join our match tracker on Sunday afternoon for live updates from around the county grounds.
Most Read Stories