Brolly "an absolute genius", says Spillane
September 22, 2018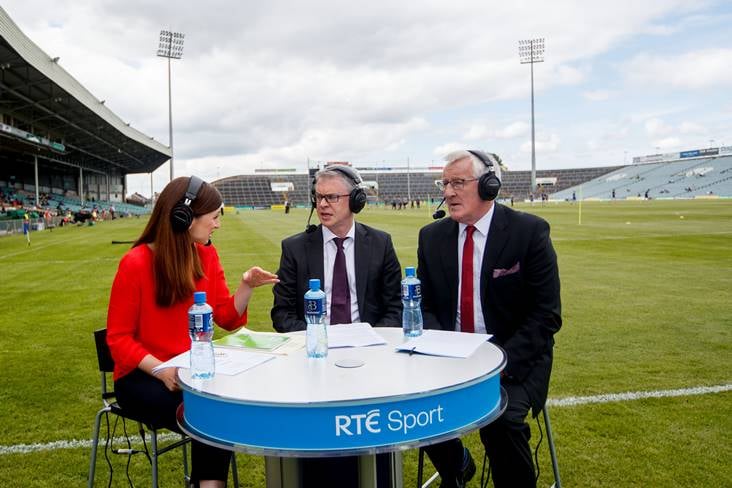 RTE's Joanne Cantwell, Joe Brolly and Pat Spillane at Limerick's Gaelic Grounds
Kerry legend Pat Spillane had branded Joe Brolly "an absolute genius" and highighted that their relationship is more professional than friendly.
Speaking to the Irish Independent this week at the Ploughing Championships, Spillane said that his fellow RTE pundit is one that loves to be at the centre of attention and paid tribute to the Derry man's intellect.
"I thought I'd get away without talking about Joe but it's the only question that anyone asks me!," Spillane is quoted saying by the Irish Independent.
"What's Joe Brolly like? That's the only question I get. Do we go for pints after? Do we socialise? No. Are we friends? No.
"We are acquaintances. We go in, we do a job and we move on."
The eight-time All-Ireland winner added: "He is a genius, an absolute genius. Sleeps 2-3 hours a night. He is restless. You couldn't insult him. Think of the worst thing to say to him but as long as Joe is the centre of attention, it doesn't matter if the publicity is good or bad. As long it is about Joe, Joe is happy!"
Most Read Stories