Dubs "get away with murder" - McMenamin
June 19, 2018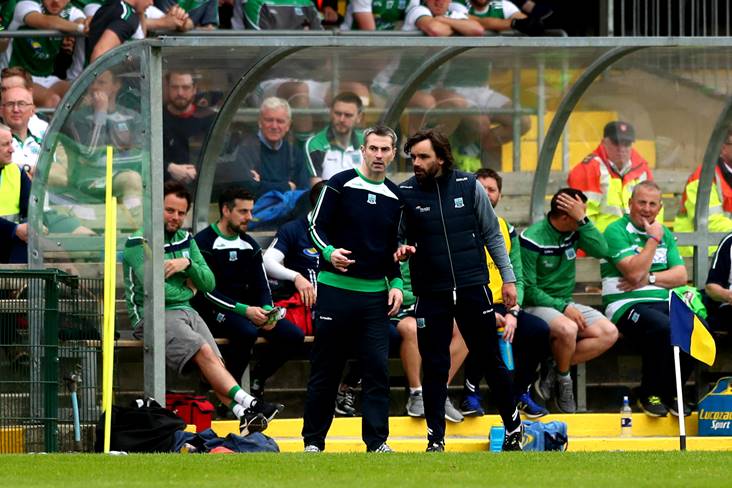 Fermanagh manager Rory Gallagher and selector Ryan McMenamin.
©INPHO/James Crombie.
Ryan McMenamin says Dublin's defenders get away with murder when it comes to closing out games.
The former Tyrone star's first season in the Fermanagh backroom team has coincided with the emergence of a more streetwise approach from the Ernemen, who will face Donegal in Sunday's novel Ulster SFC final.
Fermanagh this summer look shrewder, smarter and more prepared to pull out whatever stops are necessary to get a win.
"You might get a bit of criticism from pundits and the like about closing out games but the top teams, and I'm looking at Dublin, they seem to play with an edge and seem to get away with murder," triple All-Ireland winner McMenamin told The Irish Examiner. "All the top teams do that."
"We had a meeting at the start of the year and those are the exact points the players brought up, actually. But whether it's me or Rory [Gallagher, manager] talking to them, we're asking more of the players and for the thing to be player-led.
"If they want to close out games better, it's not going to be me, it's not going to be Rory, it's not going to be Shane [McCabe, selector]. It's going to be themselves, so the boys have taken that on board.
"I don't think we've put our personality on them. I think the players have stepped up to the plate themselves."
Most Read Stories