Tipp need to change tactics, not manager - Cummins
June 12, 2018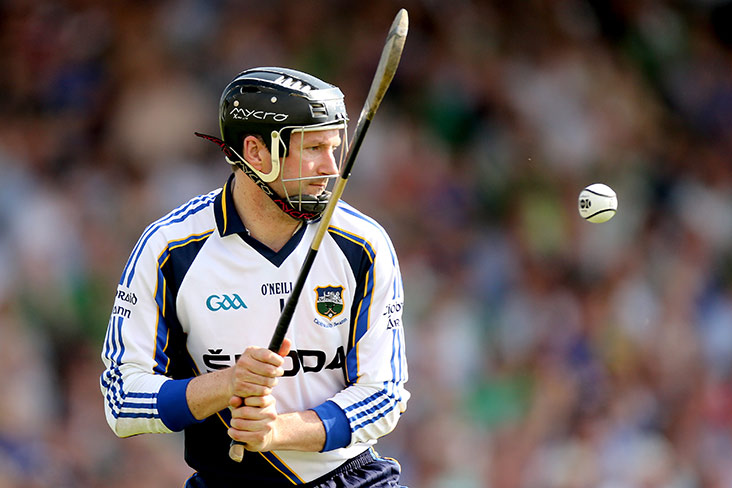 Former Tipperary keeper Brendan Cummins
Removing Michael Ryan as manager is not the answer to Tipperary's problems, argues Brendan Cummins.
It's the team's tactics that have to change, according to the former long-serving goalkeeper.
"He's (Ryan) lucky he's working in a county that isn't prone to knee-jerk reactions, although a fresh impetus is needed in his backroom team to deliver something different," Cummins writes in today's Irish Independent.
"Ryan will be hurting more than anyone - he was crestfallen after the game - and it'll feel like forever before they can get back training.
"But it should give them time to make radical changes. The style of play is the first thing which must be altered.
"The way they are playing long ball into the forwards adds significantly to their difficulties. "It saps your confidence when you have to fight for every single ball that comes out of the air and of the 113 clearances made from defence over their four games, they lost 80."
Cummins also believes that the players also have to accept their fair share of the responsibility for failing to make it out of Munster this summer.
"Any player who doesn't get a phone call to come back into the squad later this year can't have any complaints based on this year's showing and every player should be afraid of their lives.
"The competition in the Tipp club championships should be on a different level - it should be the best of all the Munster counties this year given their early exit - and every player should be champing at the bit to get the chance to play for Tipp, particularly those aged between 19 and 23.
"There are 15 Tipp jerseys up for grabs come January 1 and no one is safe."
Most Read Stories