McDonnell delighted to see Armagh playing to their strengths
April 16, 2018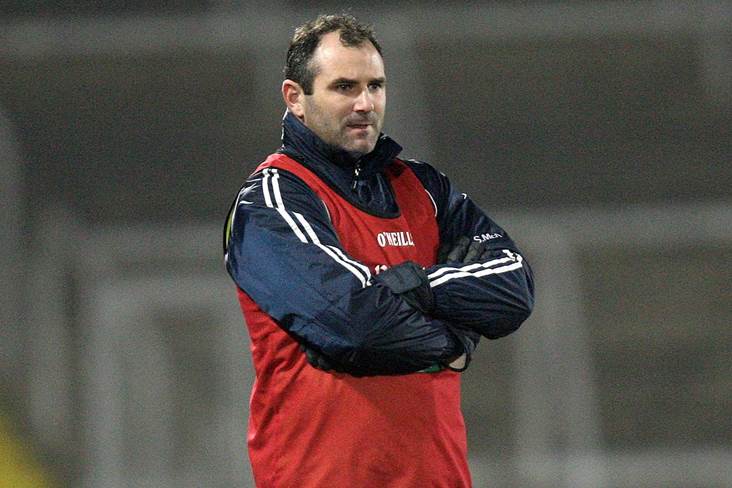 Steven McDonnell.
©INPHO/Presseye/Andrew Paton.
Steven McDonnell says Armagh have overcome the losses of key players such as Jamie Clarke, Stefan Campbell, James Morgan and Kieran McKeever by playing to their strengths.
The Orchard County's direct brand of football made for a successful spring which yielded an Allianz League Division 3 title and promotion to Division 2 for next season.
"People were concerned about playing without Jamie Clarke and Stefan Campbell in the squad," the 2002 All-Ireland winning attacker told the RTÉ GAA Podcast.
"They have been two of the most outstanding forwards for Armagh over the last few years. But what we have is a group of players who are very committed to playing football for Armagh and sometimes that leaves you in a better position and a stronger position.
"These boys are natural footballers who have a natural talent to go and play and express themselves and the management team are allowing them to play football.
"That means they are kicking the ball more often, getting the ball into the danger zone more often and they have clinical forwards. You have to play to their strengths and Armagh are doing that."
McDonnell fears bringing Stefan Campbell back into the squad at this stage could have an unsettling effect.
"It could upset the balance if he came back, you have to reward the forwards who have given the last six or seven months to the cause they have got out of Division 3.
"I've watched Stefan over the last few years and he has been a revelation at times. But he had gone off the boil over the last year or so, he probably wasn't as focused on being the main man playing for Armagh as he had been previously.
"He is a special talent if Stefan was going to fully commit I'd have no problem having him in the squad, he is one of those players you'd pay to watch but in current form it's hard to see who are you going to take out of the team to put Stefan in.
"You can't really say anyone."
Most Read Stories