It's win or bust for London's hurlers against Kildare
March 08, 2018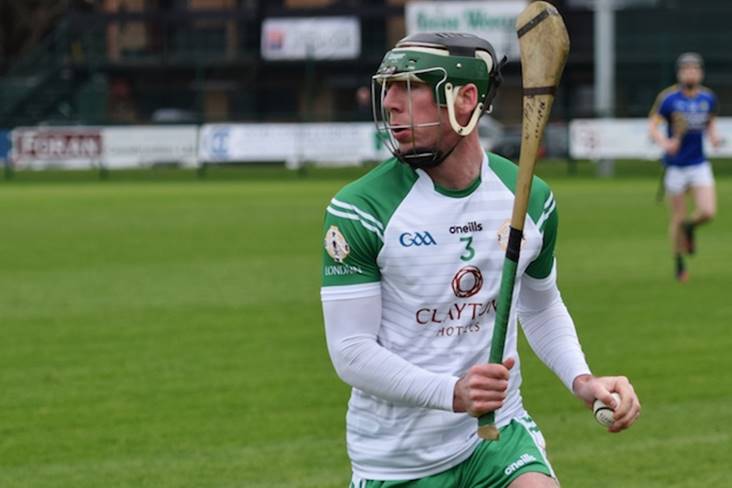 London captain Brian Regan ©Sheila Fernandes
by Damian Dolan
It's 'win or bust' for London's hurlers at McGovern Park (1pm) on Saturday as Fergus McMahon's side face Kildare knowing that only victory will do if they are to retain their Division 2A status.
With both sides winless after the opening four rounds, who makes the drop to Division 2B will come down to the next 70 minutes, with the draw favouring the Lilywhites by virtue of their superior points difference.
London captain Brian Regan, who was part of the London side which won promotion to Division 2A in 2013, has called it a 'win or bust' game for the Exiles.
"There wasn't much between us last year, and since I've been in London every time we've played Kildare there's been nothing but a puck of a ball in it," Regan told the Irish World.
"I'm sure it'll be close enough at the weekend, but hopefully we can come out on the right side of it."
The Exiles will go into the game buoyed by their improved performance against Division 2A pace setters Westmeath, which saw London edged out by just five points, on the back of heavy losses to Kerry, Carlow and Meath.
"We knew from that start that the big thing was for us to show signs of improvement with every game we played, and that was definitely our best performance of the league so far," said Regan.
"It does take time; every year in London you're nearly starting with a new team. It takes a bit of time for lads to get used to playing with each other, and we're only back training since the beginning of January. Teams at home have been training since the middle of October.
"We were happy enough with the way we performed. We were disappointed to concede two soft goals straight after half-time, but we didn't die after that. We kept going. We definitely know we're getting better."
Most Read Stories